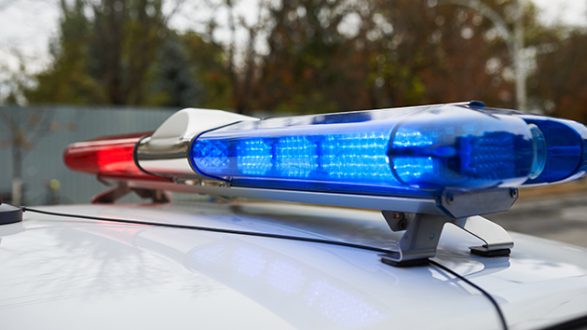 iStock/Thinkstock(NORTH DARTMOUTH, Mass.) — Police have discovered what appeared to be human remains behind a home with connections to the decades-old, unsolved slaying of a Pennsylvania police chief, authorities said.
The remains were found buried behind the North Dartmouth, Massachusetts, home of the ex-wife of longtime fugitive Donald Eugene Webb, police said.
Webb, who's on the FBI's Most Wanted list, is alleged to have killed Saxonburg Police Chief Gregory Adams in Saxonburg, Pennsylvania, on Dec. 4, 1980, after what police believe was a routine traffic stop.
Webb was never apprehended.
"What appear to be human remains have been discovered," District Attorney Thomas Quinn said at a news conference Thursday evening. "We'll see if they'll be identified and that process will take place over the next several days."
The FBI said in a statement Thursday night that it was in the process of determining whether the remains belong to Webb.
Kristen Setera, a spokeswoman for the FBI's Boston division, told ABC Boston affiliate WCVB-TV that authorities were at the home to search for evidence "as part of our ongoing efforts to locate longtime fugitive Donald Eugene Webb," declining to comment further.
The FBI released updated wanted photos of the fugitive last month, asking for the public's help in locating him.
The FBI is offering a reward of up to $100,000 for information leading to the whereabouts of, or the location of Webb's remains, the federal law enforcement agency said in a news release.
Webb would be in his 80s now, if he is still alive, according to FBI records.
Copyright © 2017, ABC Radio. All rights reserved.