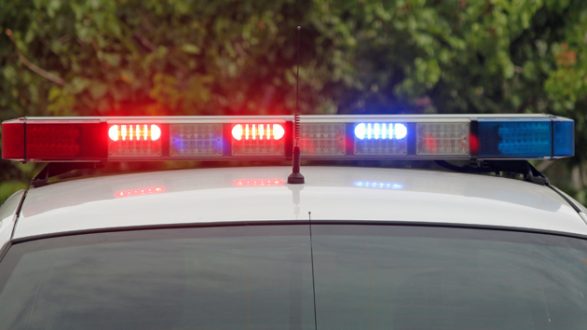 iStock/Thinkstock(GREENVILLE, S.C.) -- A South Carolina mother and her two children were found dead after she allegedly killed a woman tied to her estranged husband, according to police in Greenville, South Carolina.
Jessica Edens, 36, allegedly shot and killed 28-year-old Meredith Rahme, a female acquaintance of her husband's, and before turning the gun on herself, she shot her own 5-year-old daughter and 9-year-old son, Greenville Police said.
Rahme's body was found in her car in the apartment complex's parking garage on Thursday, police said. Edens and her two children, Hayden and Harper, were found dead in a black Jeep in a gas station parking lot, according to police. All were shot with a .40 caliber handgun, according to Greenville Police.
Authorities said Rahme worked with Ben Edens and lived in the same apartment complex as him. Edens and her husband Ben were separated at the time of the shooting, according to Greenville Police Chief Ken Miller, who added that there were "custody issues" regarding 5-year-old Harper.
Police called it a domestic situation that had escalated to online harassment, according to ABC affiliate WLOS-TV. WLOS-TV reports there was a post on Homewrecker.com with a photo that appeared to be Rahme and text that read, "This little girl has no self-respect and no morals."
Rahme and Ben Edens called police to report the online harrassment several times.
"Over the course of the last, maybe, three weeks, there were three calls to police -- two here in Greenville, in the city, one to Easley. The one to Easley occurred, I believe, Tuesday to ask Easley police to check on the welfare of the children," Miller said according to WLOS-TV.
Diane Lloyd, a neighbor of the Edens, told WLOS-TV she used to watch the two young kids play across the street.
"My god, what would you say to them, you know, before you were going to kill them," Lloyd said to WLOS-TV. "I just... it breaks my heart."
Copyright © 2017, ABC Radio. All rights reserved.