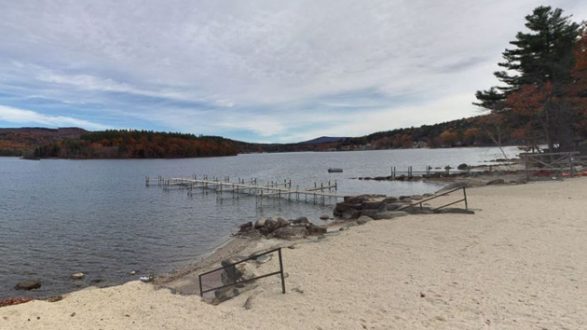 Google(BRIDGEWATER, N.H.) — A 12-year-old girl was killed after being run over by a power boat piloted by her father, according to the New Hampshire State Police Marine Patrol.
Zoe Anderson was learning to water ski this morning on Newfound Lake in Bridgewater, New Hampshire, when she fell, police said in a press release. Her father, Sherwood Anderson, was steering the boat back toward where she had fallen when "his attention was momentarily distracted as his hat was blown from his head," according to police.
Sherwood Anderson put the boat into neutral but it passed over Zoe at a slow speed, causing serious injuries to her torso, police said.
Police said the family is from Highland Ranch, Colorado, and the girl's mother, Tonya Anderson, and her 14-year-old sister were also on board the boat at the time of the accident.
Her family immediately brought Zoe to shore and first responders attempted to revive her with CPR but were unsuccessful, according to police.
The incident remains under investigation, and New Hampshire State Police are asking anyone with information related to the accident to contact Sgt. Joshua Dirth at 603-293-2037.
The Bridgewater Police Department and New Hampshire State Police Marine Patrol did not immediately respond to ABC News' request for comment.
Copyright © 2017, ABC Radio. All rights reserved.