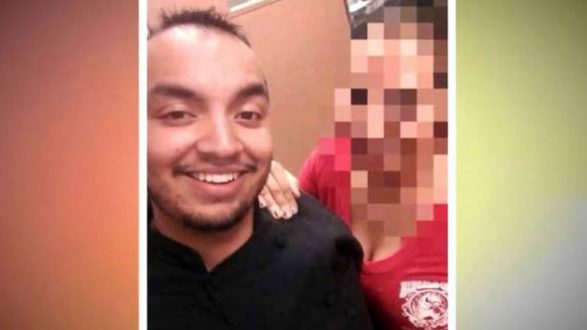 ABCNews.com(PAYSON, Ariz.) — The family of an Arizona man who went missing after a deadly weekend flash flood is holding on to hope for his safe return.
Hector Garnica, 27, disappeared Saturday after torrential rains flooded the Cold Springs swimming hole in the town of Payson, Arizona, where he and his family were celebrating his wife's birthday.
The trip turned deadly when Garnica's wife, Maria Garnica, and their three children, Danny, 7, Mia, 5, and Emily, 3, were carried away and killed in the flood. Five other members of the family were also killed, and four people were rescued.
Rescue teams have been urgently looking for Garnica via air and ground searches since the incident happened. Authorities hadn't announced any leads as of early Tuesday morning, but Hector Garnica's family said they are optimistic.
"He has to be found, they can't stop looking until he is found," his sister, Carla Garnica, told ABC affiliate KNXV-TV on Tuesday.
Hector Garnica's cousin, Iris Garnica, said the entire situation feels like a bad dream.
"It's something that we wish was a dream, a dream we could wake up from," Iris Garnica told KNXV. "To know that they are OK and they are alive, but we know it's not."
She said Hector Garnica's parents, who were visiting from Phoenix along with the rest of the family, have vowed to stay in Payson until he is found.
Tim Price, who worked with Hector Garnica at The Horny Toad restaurant in Cave Creek, Arizona, said he and Hector Garnica were extremely close.
"For me, it's been hard. I cannot imagine how hard it is for his family. Especially up there looking for him," Price told KNXV. "I consider him like a little brother I've known him since he was 12 years old."
Price said The Horny Toad closed for the day on Monday in memory of the flash flood victims.
Flowers and candles sat outside the restaurant's front entrance along with a sign that read: "We are closing today with great sadness in our hearts."
Copyright © 2017, ABC Radio. All rights reserved.