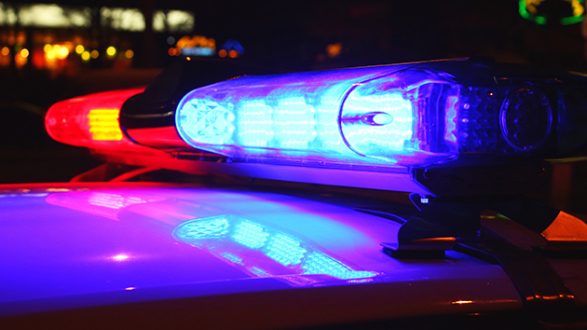 Alex_Schmidt/iStock/Thinkstock(ALEXANDRIA, Va.) — Authorities in Virginia say an arrest was made Wednesday in an apparent road-rage shooting Wednesday morning, that left a woman hospitalized and the vehicle she was driving riddled with bullets.
The Alexandria Police Department said Wednesday that Ernest Stickwell, 58, of Mechanicsville, Maryland, had been charged with malicious wounding and use of a firearm in the commission of a felony.
Authorities said he'd been taken into custody by the Maryland State Police and would, at some point, be extradited to Virginia.
Suspect arrested in Pennsylvania road rage killing Dramatic video shows alleged road rage incident on California highway
According to police, officers were called to the shooting in Alexandria around 7:56 a.m.
Police said the incident started on an interstate between the occupants of a black sport utility vehicle and another vehicle.
After the two vehicles exited the interstate, police said, they reached a stoplight. That's when, according to police, the driver of one vehicle allegedly opened fire, shattering the SUV's windows.
"Based on eyewitness testimony and interviewing the two people that were shot at, we're starting to develop a picture that indicates it was a road-rage incident," said the police department's David Huckler. "I don't know the exact circumstances that led to this shooting … What we're concentrating on is to figure out exactly what happened in this case, discover the facts and present the case to the commonwealth attorney's office."
The SUV's driver, a 33-year-old Bladensburg, Maryland, woman, suffered gunshot wounds to her upper body. She was taken to a hospital, where she was in stable condition. Her identity had not been released. A man, who was also in the SUV, was not injured.
Copyright © 2017, ABC Radio. All rights reserved.