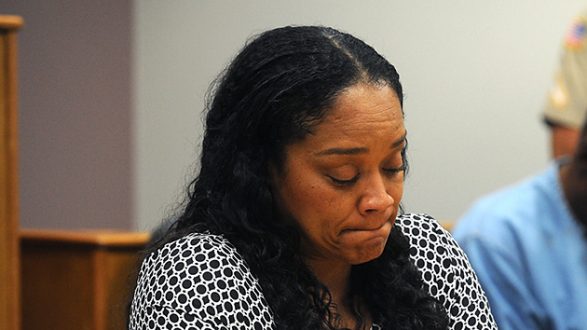 Photo by Jason Bean-Pool/Getty Images(CARSON CITY, Nev.) — O.J. Simpson's eldest daughter made an impassioned plea at his parole hearing in Nevada Thursday, urging the board to let her father come home.
"No one really knows how much we have been through, this ordeal in the last nine years," Arnelle Simpson said in a statement to the board, noting that her father "didn't make the right decision" on the day of the robbery in September 2007, for which he is currently serving prison time.
Arnelle Simpson, appearing emotional, described her father as her "best friend" and her "rock."
"We just want him to come home," the 48-year-old said. "This has been really, truly hard. … I know that he is remorseful."
Simpson, 70, is currently serving time in Lovelock Correctional Facility in Nevada for kidnapping and armed robbery.
The Nevada Board of Parole Commissioners will determine and announce his fate later on Thursday.

ABC Breaking News | Latest News Videos
Copyright © 2017, ABC Radio. All rights reserved.