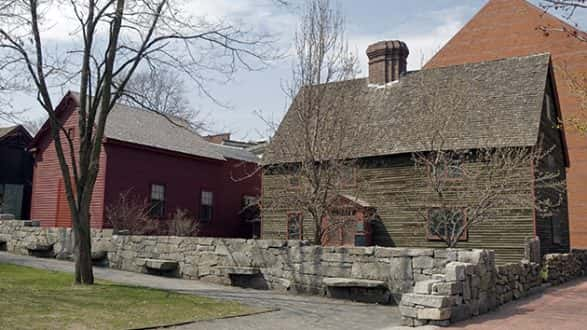 iStock/Thinkstock(SALEM, Mass.) — A memorial to people who were executed on charges of witchcraft 325 years ago was unveiled on Wednesday in Salem, Massachusetts.
In 1692, Sarah Good, Rebecca Nurse, Susannah Martin and 15 others were hung at the location known as Procter's Ledge, while another victim, Giles Corey, was crushed to death.
The executions were part of a mass hysteria in colonial Massachusetts in which some local people were accused of practicing witchcraft. City officials are now trying to move past their city's dark history in the form of a stone memorial.
"The sun casts few shadows this time of day, and yet the shadows from this site extend across our city in way we cannot see with our eyes," Salem Mayor Kim Driscoll told ABC affiliate WCVB-TV.
Inscribed with the names of 19 of the people killed at the site, the semicircular wall of stone brought comfort to some of the victims' descendants who attended Wednesday's ceremony.
According to WCVB, the memorial was largely funded by a $174,000 Community Preservation Act, while descendants of the victims had also contributed smaller donations.
Copyright © 2017, ABC Radio. All rights reserved.