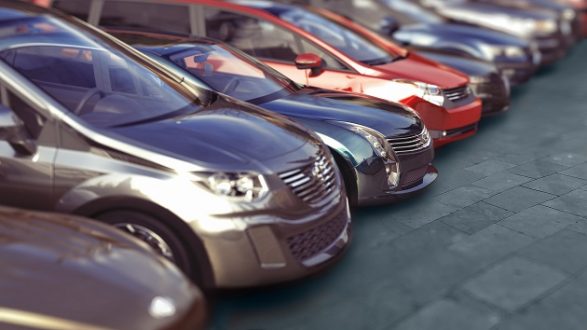 cosmin4000/iStock/Thinkstock(GAITLINBURG, Tenn.) — The parents of a 2-year-old boy who died after he was left in a car overnight earlier this month were charged with felony murder on Monday, according to a statement from a Tennessee District Attorney General.
The child, identified as Kipp Phillips, was found dead in his parents' car on July 14th, 2017, according to the Tennessee Bureau of Investigation (TBI).
The mother called 911 around 2 p.m. that day, saying the child had been left in the car overnight, according to local police. Weather reports from that day show that temperatures in Gaitlinburg, Tennessee, where the family lived, climbed above 90 degrees.
"We believe they made the call when they got up," Gatlinburg Police Chief Randall Brackins told ABC affiliate WATE in Knoxville, Tennessee. "Their work schedule, they work late at night from the previous night and what we understand, the child was left in the car from the night before."
He said both parents were at the scene when police arrived and the mother appeared to be attempting to resuscitate the boy, who was already dead.
"The mother was attempting CPR," Brackins told WATE. "Paramedics took over and [were] unable to revive the child."
After an investigation into the incident by TBI and the local police, the parents, Jade Elizabeth Phillips and Anthony Dyllan Phillips from Sevier County, were charged with two counts of murder in connection to the boy's death: first-degree murder committed in perpetration of aggravated child neglect and first-degree murder committed in the perpetration of aggravated child abuse.
The parents were also charged with one count of aggravated child neglect and one count of aggravated child abuse.
The boy's parents were arrested without incident and booked into the Sumner County Jail where they are being held on a $250,000 bond, TBI said. It is not clear at this time whether they have obtained an attorney or if a court date has been set.
Copyright © 2017, ABC Radio. All rights reserved.