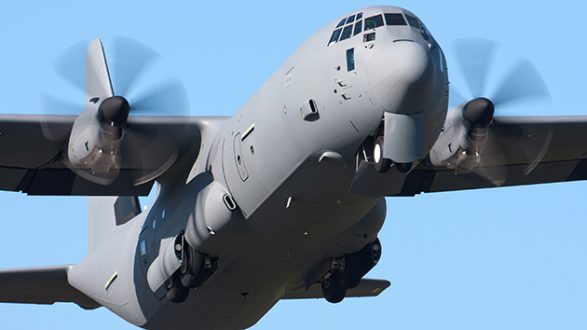 RyanFletcher/iStock/Thinkstock(NEW YORK) — The Marine Corps Reserve has grounded its fleet of 12 KC-130T transport aircraft, the same type of plane that was involved in the deadly July 10 crash in Mississippi that killed 15 Marines and a Navy corpsman.
The cause of that crash remains under investigation, but Marine officials had said shortly afterward that it appeared that something occurred to the aircraft while it was at cruising altitude.
"Out of an abundance of caution the Marine Corps took the prudent action not to fly KC-130Ts in the wake of the mishap on July 10 until further notice," said Second Lt. Stephanie Leguizamon, a Marine Corps Reserve spokesman.
The 12 KC-130Ts in the Marine Corps Reserve all belong to VMGR-452, the same unit based in Orange County, New York, that the aircraft that crashed in Mississippi belonged to.
The grounding was ordered by Brig. Gen. Bradley James, the commander of the 4th Marine Aircraft Wing.
Shortly after the July 10 crash, James said at a news conference that something had occurred to the KC-130 aircraft in mid-flight.
"Indications are, something went wrong at cruise altitude," James said at a news conference on July 12.
The July 10 crash remains under investigation.
Copyright © 2017, ABC Radio. All rights reserved.