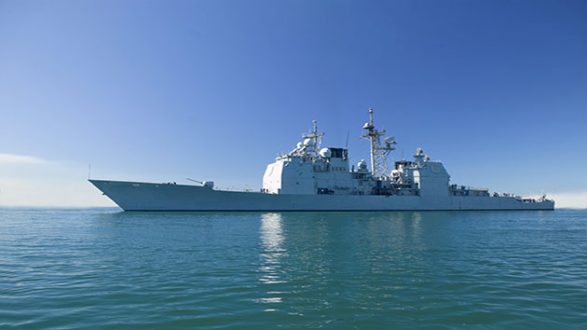 rcp/iStock/Thinkstock(WASHINGTON) — The U.S. Navy is conducting a search and rescue mission for a sailor who went missing from the USS Stethem while the ship was conducting routine operations in the South China Sea on Tuesday.
Ships and aircraft from both the American and Japanese military are currently looking for the sailor, who went missing at 9 a.m. local time Tuesday morning, according to a statement that was issued by the Navy.
The sailor's name is being withheld while the search is ongoing, the Navy said.
The USS Stethem is a destroyer vessel, according to the Navy Times.
The Navy Times notes that this rescue effort represents the second major search of its kind in the Asia-Pacific region since this summer.
The first search and rescue effort took place in June near Okinawa, Japan, and ended after 50 hours when the missing sailor was found hiding in the engineering spaces of his ship, ABC News reported in June.
Copyright © 2017, ABC Radio. All rights reserved.