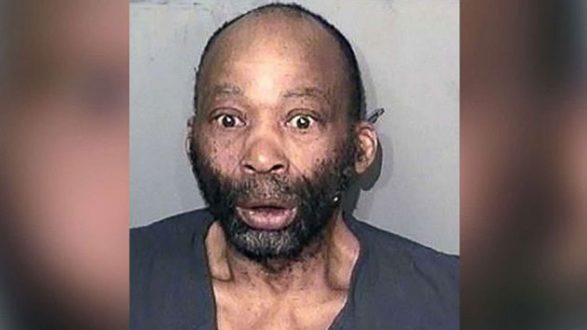 Wayne County Sheriff (DETROIT) — Michigan prosecutors are pressing charges against a Detroit man for the 2016 murder of a university police officer.
Wayne County Prosecutors have charged 61-year-old Raymond Durham with the November shooting death of 29-year-old Wayne State University Sgt. Collin Rose, they announced in a press conference Thursday.
Durham was charged with first-degree premeditated murder, murder of a peace officer, possession of a firearm by a felon and two counts of felony firearm, the Wayne County Prosecutor's Office said in a press release.
The charges follow an investigation by the Detroit Police Department that began in December, after the man initially arrested in connection with Rose's death was eliminated as a suspect, prosecutors said.
Durham also faces multiple charges — including assault with intent to murder, resisting arrest, felon in possession of a firearm — for an "unprovoked" attack in March, during which he allegedly opened fired on two Detroit police officers and injured them, according to prosecutors.
After the March shooting, a DNA match linked Raymond to Rose's murder, he was "considered a prime suspect" in the case, Detroit Police Chief James Craig said at the time.
During his court appearance Thursday afternoon, Durham was found not competent to stand trial for the charges against him in the March shooting, said Maria Miller, director of communications for the Wayne County Prosecutor's Office. His scheduled arraignment for Rose's death did not occur because Judge Kenneth King requested a competency hearing for those charges, as well, Miller told ABC News.
In the early evening hours on Nov. 22, Rose had conducted a traffic stop on Durham, who was riding a bicycle near Lincoln and Brainard Streets in Detroit, prosecutors said. Raymond then shot Rose in the head and fled on foot. Rose died as a result of his injuries.
One of the defense attorneys representing Durham, David Cripps, told ABC News that Durham has a "long, long ongoing psychological history" and that he maintains his innocence.
Durham is currently being held at the Center for Forensic Psychiatry, Cripps said, adding that he was deemed incompetent to stand trial for the March shooting by two doctors at the center.
Cripps said that those in the criminal justice system witness a "revolving door in relation to mental illness," describing some clients who are in and out of both psychiatric and prison facilities due to lack of state resources to treat the mentally ill.
Wayne State Police Chief Anthony Holt said that while the department is "still recovering," the charges against Durham in Rose's are some solace.
"We are thankful to observe the judicial process moving forward. This will bring a sense of closure to the family, our officers and the Wayne State University community at large," said Wayne State Police Chief Anthony Holt. "This is a solemn time, not one of celebration, as our department is still recovering. But it does provide some comfort."
Wayne County Prosecutor Kym Worthy said in statement that Rose and the impact he had on the community will "never be forgotten."
"Our hearts go out to his family and friends," she said. "His life inspired the local and federal law enforcement community to work tirelessly to bring charges against defendant Durham. This case continues to strongly illustrate the dangers that police officers face every minute of every day."
Craig said he hopes that the charges against Durham will "send a strong message of deterrence to those who may want to bring harm" to officers.
"The announcement of these charges is particularly important as it signifies to the men and women who serve this city that they are supported and their safety is paramount," Craig said.
Raymond's next appearance is scheduled for Nov. 1, according to the prosecutor's office.
Copyright © 2017, ABC Radio. All rights reserved.