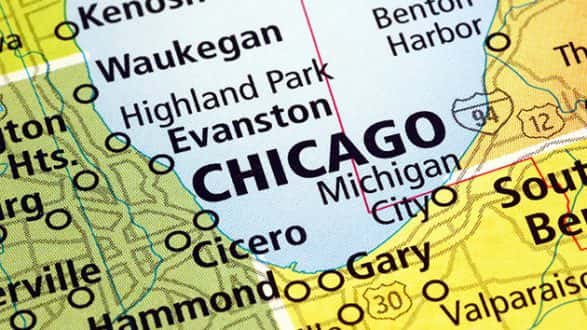 iStock/Thinkstock(CHICAGO) — Chicago will file a lawsuit Monday against the Justice Department over its plan to withhold grant money from so-called "sanctuary cities," the city's mayor said.
Mayor Rahm Emanuel said in a radio interview Friday that the city will file suit Monday in federal court over the new U.S. policy that the mayor says forces Chicago to choose between its commitment to being a sanctuary city for immigrants and its need for certain federal grants.
Sanctuary cities in general are municipalities that decline to cooperate with federal immigration officers in taking action against individuals based on their immigration status.
The announcement of a lawsuit comes after the Justice Department in late July escalated its promised crackdown on sanctuary cities, saying it will no longer award coveted grant money to cities unless they give federal immigration authorities access to jails and provide advance notice when someone in the country illegally is about to be released from jail.
Formerly, cities seeking the federal grant money needed only to show they were not preventing local law enforcement from communicating with federal authorities about the immigration status of people they have detained.
Chicago stands to lose a relatively small amount of federal money under the new policy — a $3.2 million public-safety grant that the city uses for police equipment, according to the Chicago Tribune.
Attorney General Jeff Sessions has blasted sanctuary cities, saying they make the U.S. less safe and encourage illegal immigration.
"So-called 'sanctuary' policies make all of us less safe because they intentionally undermine our laws and protect illegal aliens who have committed crimes," Sessions said in a statement July 25 when the crackdown was announced. "These policies also encourage illegal immigration and even human trafficking by perpetuating the lie that, in certain cities, illegal aliens can live outside the law."
He added, "We must encourage these 'sanctuary' jurisdictions to change their policies and partner with federal law enforcement to remove criminals."
Copyright © 2017, ABC Radio. All rights reserved.