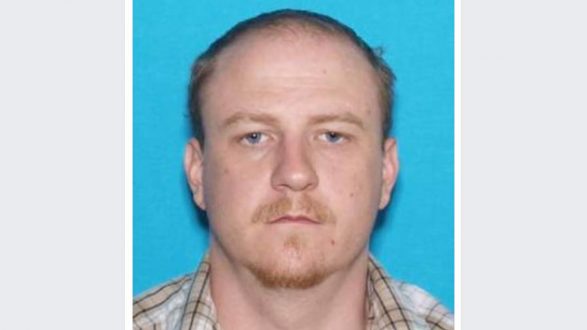 Credit: Missouri State Highway Patrol(CLINTON, Mo.) — A manhunt is underway after a rookie police officer was shot and killed at a traffic stop in Clinton, Missouri, police said.
The officer, Gary Michael, who was with the force less than a year, pulled over a suspicious vehicle around 10:45 p.m. on Sunday, according to Missouri State Highway Patrol Sgt. Bill Lowe.
When Michael exited his vehicle to initiate contact with the driver, he was shot, Lowe said, adding that the officer fired back but it's unknown at this time whether the suspect was struck.
The highway patrol identified and released a photo of a man they said is a person of interest in the shooting: 39-year-old Ian McCarthy of Clinton.
Police said that after shooting Michael, the suspect fled in his car, then crashed a few blocks away. From the site of the crash, the suspect fled on foot, Lowe said.
Officer Michael was taken to a local hospital where he died, according to Lowe.
No gun was recovered from either the scene of the shooting or the crash, which leads the police to assume that the suspect is armed, according to Lowe.
This is a breaking story. Please check back for updates.
Copyright © 2017, ABC Radio. All rights reserved.