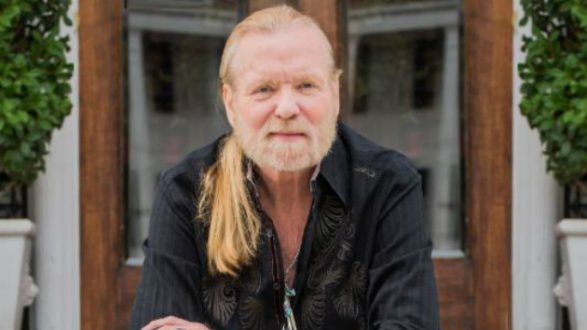 Credit: Ian RawnThe first single from the late Gregg Allman's upcoming final studio album, Southern Blood, is "My Only True Friend," an introspective tune that Allman co-wrote with Scott Sharrard, the lead guitarist of his solo backing band. Now, fans can check out a lyrics video for the tune on Allman's official YouTube channel.
"My Only True Friend" is the only song on Southern Blood that Gregg had a hand in writing. It's a mid-tempo rock ballad that appears to find Allman facing his mortality while also musing about life as a touring musician.
"I hope you're haunted by the music of my soul," the founding Allman Brothers Band frontman sings. "When I'm gone, please don't fly away/And find you a new love/I can't face living this life alone/I can't bear to think that this might be the end/But you and I both know, the road is my only true friend."
Sharrard tells Rolling Stone that he wrote the track's lyrics while imagining a conversation Allman's late brother, Duane, would have with Gregg.
"I never told him because I didn't want to spook him, since his brother was such an important figure in his life," the guitarist admits.
Musically, the song is highlighted by Allman's soulful vocals, accompanied by some plaintive piano, fiery blues-infused guitar some soaring horns.
The video features footage of moss-covered trees and marshy landscapes -- echoing the Southern Blood album cover -- mixed with scenes of Allman in the recording studio.
Southern Blood will be released September 8. Allman died May 27 at age 69 from complications of liver cancer.
Copyright © 2017, ABC Radio. All rights reserved.