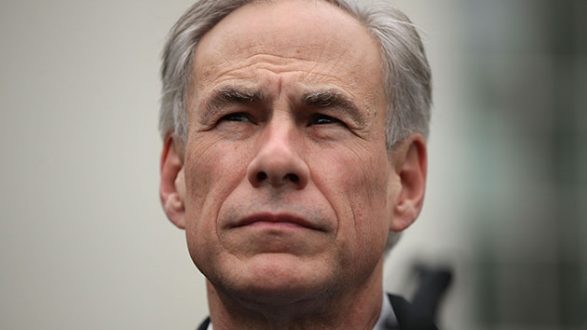 Alex Wong/Getty Images(HOUSTON) — Texas Gov. Greg Abbott praised the federal government for its assistance to southeast Texas in the wake of historic flooding from Harvey, but cautioned, "We have a lot more work to do."
"I'll tell you, the results have led to more lives being saved, a quicker response, a more effective response to this stage. But one thing we all know is we have a lot more work to do," Abbott told This Week co-anchor Martha Raddatz in an interview that aired on Sunday.
President Trump and first lady Melania Trump went back to storm-battered Houston on Saturday, their second visit to Texas in a week, where they met with survivors and volunteers at a relief center.
Abbott, who was by Trump's side during his visit, praised the president for being "so genuine" in his meetings with Texans displaced from their homes by the historic flooding.
"He was so genuine. He started out at a shelter with a bunch of young kids. And you can tell by what he was saying and the way he was interacting, how much he was concerned," the governor said. "And then we went to a church where supplies were being put together that would feed people. And he just would hug people, and it was great sense of unity."
Rep. Michael McCaul, R-Texas, was also with the president Saturday and called the federal emergency response "one of the best" he's seen.
"I have oversight over the Department of Homeland Security and FEMA. I saw Katrina and that disaster, Rita and Sandy. I think this has been one of the best emergency response deployments that I have seen," McCaul, chair of the House Homeland Security Committee, told Raddatz.
At the conclusion of his Texas visit, Trump talked about the recovery efforts, saying, "It'll get done very quickly."
"They say two years, three years. I think that you know, because this is Texas, you'll probably do it in six months," Trump said.
But the governor was cautious about the timeline for recovery.
"We know that Texans will respond robustly. However, that said, when you consider the hundreds of thousands of homes that have been destroyed and impacted by this, we need to understand: This is going to take a long time," Abbott said.
He added, "It would be insane for us to rebuild on property that has been flooded multiple times."
The Texas governor said the hard work for rebuilding starts now.
"As these helicopters fly away and as the TV cameras leave town, that's when the hard work really begins," Abbott said. "But the truth is we have local leaders all the way from Beaumont — that has a terrific mayor — to Houston, all the way to Corpus Christi. We're all going to be working very collaboratively to recover as quick as possible. Texans have grit. They will respond with speed and with fellowship."

Copyright © 2017, ABC Radio. All rights reserved.