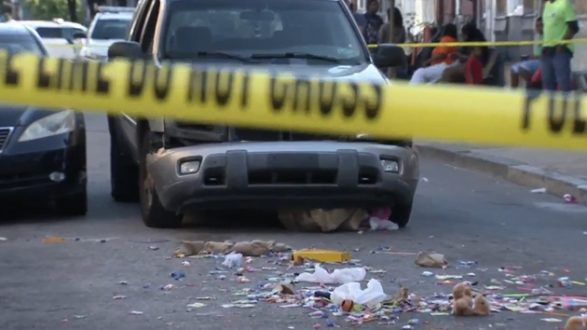 WPVI-TV(PHILADELPHIA) — Several people were injured when a vehicle struck pedestrians gathered at a Labor Day block party in south Philadelphia on Monday, according to police.
At least eight people were seriously injured, but there were no life-threatening injuries, ABC station WPVI-TV reports. One of the injured was a 21-year-old pregnant woman who was taken to Hahnemann University Hospital, according to WPVI-TV.
The driver is now in custody, police said.
Witnesses said the driver went around a barricade and barreled down the middle of the street, toppling tents and crashing into the people, WPVI-TV reports.
Police said the driver claimed she was trying to avoid the pedestrians when her brakes failed. Witnesses said there were two children inside the car when the driver crashed, WPVI-TV reports.
Officials are investigating the cause of the crash.
Copyright © 2017, ABC Radio. All rights reserved.