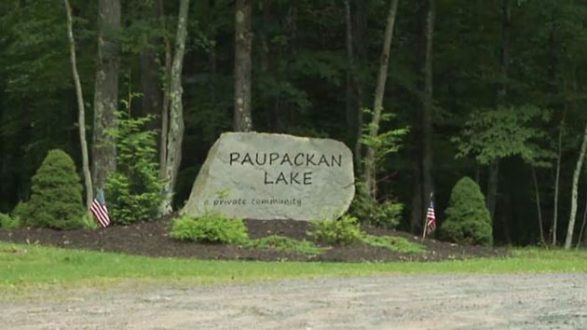 ABC News(PHILADELPHIA) — A Temple University student whose body was found Saturday was determined to have died of the combined effects of blunt trauma and strangulation, officials said.
According to ABC-owned station WPVI in Philadelphia, 22-year-old Jenna Burleigh, who had just transferred to Temple, was last seen leaving a Philadelphia bar around 2 a.m. Thursday. The Philadelphia Police Department said surveillance video showed her with a man identified as Joshua Hupperterz, 29, who the university says is a former student.
According to WPVI, police believe the two had just met before they left the bar.
Burleigh's father reported her missing after he could not get in contact with her, the police said. Burleigh, of Harleysville, Pennsylvania, had transferred to Temple just last week and commuted for classes, according to the university and police.
Temple Police investigators spoke to Hupperterz over the phone, and according to Philadelphia police, Hupperterz allegedly told the police "that he had been so drunk when he left the bar he had no recollection of who he had been with."
Police said a search warrant was obtained for Hupperterz's address, "which revealed further evidence into the investigation and narcotics."
On Friday night, police found Hupperterz in Hawley in northeastern Pennsylvania, about 140 miles away from Philadelphia, and he was taken into custody, police said.
On Saturday afternoon, Burleigh's body was found on a private property in Paupack Township, about 8 miles from Hawley, the Wayne County Coroner said. Her manner of death was ruled a homicide.
Hupperterz faces charges including murder, abuse of a corpse and tampering with evidence, police said. It's not clear whether he has entered a plea.
Temple University President Richard Englert said in a statement Saturday, "Our deepest sympathies go out to Jenna's family and her classmates."
"This is a tragic event, and anyone in the Temple community could be deeply touched by it," Englert said, adding that counseling services are available.
Englert also stressed that students who feel unsafe for any reason should call Campus Safety Services.

Copyright © 2017, ABC Radio. All rights reserved.