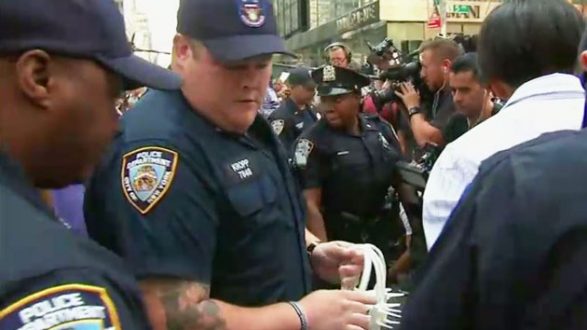 ABC News(NEW YORK) — A dozen protesters were arrested in front of Trump Tower in New York after Tuesday's announcement that the Trump administration is ending the Deferred Action for Childhood Arrivals (DACA) program, five years after it was introduced.
No injuries to protesters or police officers were reported by the New York Police Department, and the crowd has thinned since being moved into a protest pen one block from the tower on Fifth Avenue in Midtown Manhattan.
Protesters also gathered in Washington, D.C., and no arrests have been reported there.
The demonstrations started shortly after Attorney General Jeff Sessions announced this morning that DACA is being rescinded. The program protects young people who were brought to the United States illegally as children from deportation.
Since the program's initiation in 2012 by the Obama administration, nearly 800,000 undocumented immigrants who came to the U.S. as children have been granted protection under DACA.
Copyright © 2017, ABC Radio. All rights reserved.