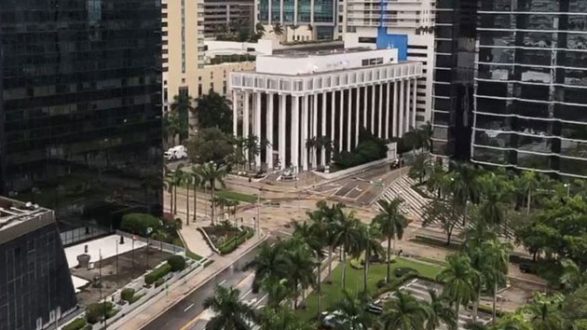 Zak Mann(MIAMI) — While millions of Floridians were given evacuation orders — particularly residents of South Florida — in advance of Hurricane Irma's arrival, Miami financial adviser Zak Mann decided to stay put.
The 37-year-old told ABC News that he is staying with a friend in Miami's Brickell neighborhood — a downtown area dotted with gleaming business towers and luxury condos — because the buildings there are newly constructed, so he presumes that they would fare well during such a monster storm.
Mann also balked at evacuating because he was concerned that Irma would move north through Florida along the same route that evacuees were taking to flee. Conversely, he also wasn't too enthused about the return to South Florida following an evacuation because of the gridlock that would undoubtedly litter freeways across the state.
Armed with supplies for a couple weeks, including coolers filled with ice and a small generator, Mann is ready to take on Irma.
Below, he documents his stay in Florida's most populous city for ABC News:

Saturday, 12 p.m.
This is the pseudo-calm before the storm. Wind gusts have started picking up. You can see the trees swaying. Very few people are left.
Saturday, 3 p.m.
Conditions have improved. Hasn't rained in 30 to 45 minutes, and wind gusts have lightened up.
Saturday, 4:30 p.m.
Heavy rains and wind gusts pummel Miami.
Miami Saturday 4:30pm (credit Zak Mann) pic.twitter.com/TwQEhGMtmB

— Emily Shapiro (@EmilyShapiroABC) September 10, 2017
Saturday, 7:30 p.m.
Conditions have gotten exponentially worse. Very strong gusts of wind, a lot more rain. You hear cracking of some trees and you see everything swaying around the street level. Be safe, everyone.
Saturday 7:30pm Miami (credit Zak Mann) pic.twitter.com/DZxeZXkSqz

— Emily Shapiro (@EmilyShapiroABC) September 10, 2017
Copyright © 2017, ABC Radio. All rights reserved.