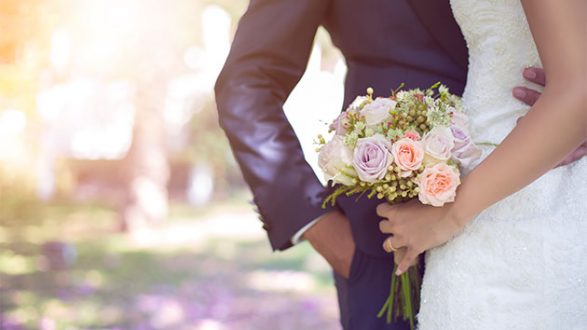 iStock/Thinkstock (ORLANDO, Fla.) — "Service before self."
That's what two members of the National Guard told each other when they decided to cancel their wedding in order to help with hurricane relief efforts in Florida, where at least five people died as Hurricane Irma hammered the state with punishing winds and torrential rains.
Senior Air National Guard members Lauren Durham, 24, and Michael Davis, 26, got married at the Orange County Convention Center in Orlando on Sunday just hours before they were scheduled to rush into the winds of Irma to help residents in need of rescue.
The couple was gearing up for a intimate beach wedding scheduled for the second week of September when they were deployed indefinitely. Instead, they married in the convention center wearing their fatigues in a vast hangar filled with rescue vehicles and fellow rescue workers.
Durham, who said had purchased a "big poof flowy princess gown" for the planned ceremony, said she was still unsure of how their out-of-town guests will react when they find out that they missed the wedding.
The wedding was officiated by the couple's best friend in the Guard, who just so happens to be a notary.
Crowds of people — including a few longtime friends from the service and strangers who also came to assist with the deadly storm — set up folding chairs and watched as the impromptu ceremony unfolded.
Durham said someone managed to come up with a bouquet for her, but there weren't any fancy horderves. But she said that's okay.
Copyright © 2017, ABC Radio. All rights reserved.