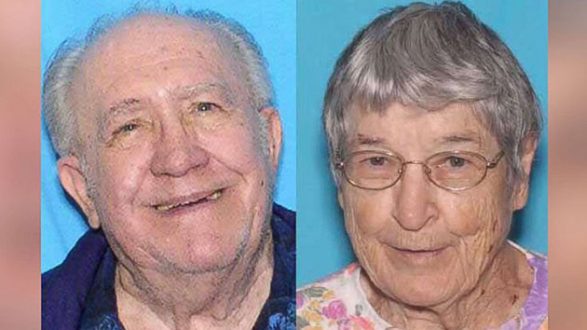 Sarasota County Sheriff's Office(OCALA, Fla.) — Authorities are searching for an elderly couple in Florida who disappeared while evacuating from Hurricane Irma over the weekend.
Florida residents Milan and Lucille Yezic were last seen Saturday night at approximately 7:30 p.m. ET at a gas station near Interstate 75 in Ocala. At the time, the 89-year-old husband and 86-year-old wife were headed to Pennsylvania to evacuate as Irma barreled toward their home state, according to the Sarasota County Sheriff's Office.
Authorities issued silver alerts for the missing couple after they didn't return to their home in Venice, a city in Sarasota County located on Florida's Gulf Coast. Neither have cellphones, and they both suffer from "varying degrees of dementia," the sheriff's office said.
Authorities urged anyone who comes in contact with Milan and Lucille Yezic to call 911 immediately.
The vehicle they were last seen traveling in is described as a 2004 beige Mercury Grand Marquis bearing the license plate GESL71, according to the sheriff's office.
Irma made initial landfall in the Florida Keys on Sunday morning. At least 23 people in the United States — 16 in Florida, four in South Carolina and three in Georgia — have died as a result of the massive storm, according to officials. Causes of deaths included car crashes as well as carbon monoxide poisoning from improper use of a generator.
Copyright © 2017, ABC Radio. All rights reserved.