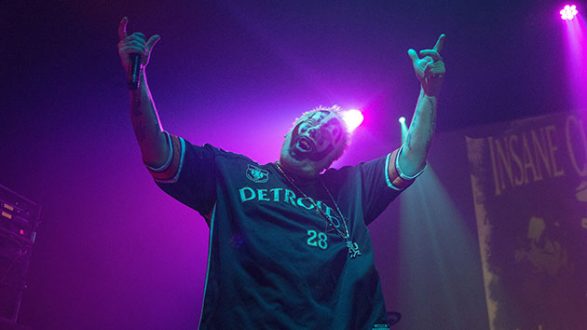 Joey Foley/Getty Images(WASHINGTON) — A busy Saturday in Washington, D.C., will find a crowd of President Trump's supporters and fans of the hip-hop duo Insane Clown Posse holding separate rallies on the National Mall.
The unrelated events could bring thousands of demonstrators to the area stretching between the Lincoln Memorial and the United States Capitol. Both have attracted widespread attention.
Fans of Insane Clown Posse, known as "Juggalos," are holding the "Juggalo March" to protest their classification as a gang by the FBI and Department of Justice. A 2011 report on emerging trends by the FBI's National Gang Intelligence Center listed Juggalos under "nontraditional gangs."
"Many Juggalos subsets exhibit gang-like behavior and engage in criminal activity and violence," reads the report. "Most crimes committed by Juggalos are sporadic, disorganized, individualistic and often involve simple assault, personal drug use and possession, petty theft and vandalism."
Insane Clown Posse, composed of members Violent J and Shaggy 2 Dope, voiced intentions to sue the FBI in 2012 over their fans' inclusion in the report, according to Rolling Stone. A lawsuit on the matter in 2014 was dismissed and eventually revived by a federal appeals court in 2015, according to the ACLU, which filed the case.
The official "Juggalo March" website describes personal and professional hardships faced by fans over the gang description, including the loss of employment and denial of admittance into the armed forces. The Saturday event will feature speakers and an organized protest march on the western end of the Mall, and will culminate with an Insane Clown Posse performance.
The pro-Trump rally, labeled the "Mother of All Rallies," has been billed as an opportunity for participants to "demand protection for traditional American culture while they express their love for the United States and the 'America First' agenda," according to its website. The event will also include speakers and musical performances near the Washington Monument in the center of the Mall.
Copyright © 2017, ABC Radio. All rights reserved.