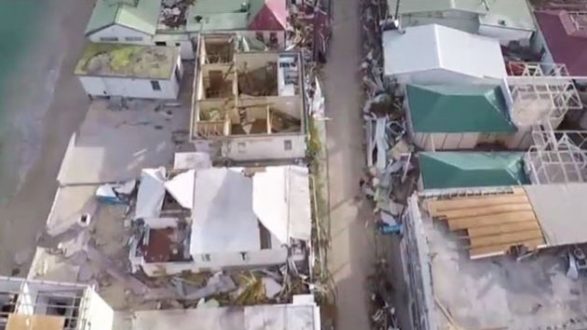 ABC News(NEW YORK) — Southeastern New England is under a tropical storm warning and states along the coast from Connecticut to Delaware are under a tropical storm watch as Hurricane Jose nears the East Coast, where the storm is expected to bring winds, heavy rain and coastal flooding this week.
Jose, a minimal Category 1 hurricane, Monday morning is located about 265 miles southeast of Cape Hatteras, North Carolina, and is moving north with winds of 75 mph.
Jose will come close enough to the Mid-Atlantic and the Northeast Tuesday into Wednesday morning to bring strong winds and heavy rain.
Coastal flooding may be seen on the shores of New Jersey, Long Island, Connecticut, Rhode Island and southern Massachusetts.
Wind gusts could climb to over 50 mph along the New Jersey coast, Long Island and southern New England.
Rainfall may be the heaviest in southeastern New England, where up to 5 inches of rain is possible.
By Wednesday morning, Jose is forecast to stop moving north and begin re-curving east into the Atlantic.
Copyright © 2017, ABC Radio. All rights reserved