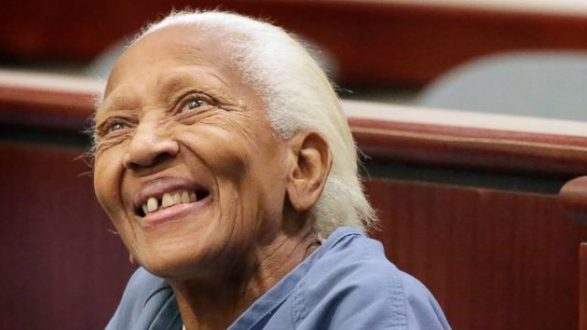 Irfan Khan/Los Angeles Times via Getty Images(INDIO, Calif.) — A recidivist jewel thief who became famous for her decades-long international crime spree is out of jail after her latest sentence.
Doris Payne, 86, has a long rap sheet of robberies to her name, but most recently was arrested at a Walmart in July when she allegedly violated the terms of her probation from an earlier sentence.
At a hearing on Friday, DeKalb Superior Court Judge Linda Hunter revoked Payne's probation, sentenced her to time served and released her.
Payne had been charged with a misdemeanor for violating the terms of her three-year probation and ban from any mall in DeKalb County for admittedly stealing a $2,000 necklace, when she was arrested on July 18 at a Walmart in Chamblee, Georgia. She allegedly had stolen $86.22 worth of items from the store's pharmacy, grocery and electronics departments, ABC affiliate WSB-TV reported.
The misdemeanor shoplifting charge from that alleged incident is still pending and Payne is due to appear in court October 16, according to her attorney.
"She has a misdemeanor shoplifting charge from Chamblee, Georgia, that is currently pending and we will be aggressively defending her on that case," Marissa Goldberg, one of Payne's attorneys, told ABC News.
Payne has previously gotten out of jail early on good behavior.
Cynthia Williams, a public information officer for the Dekalb County Sheriff's office confirmed to ABC News that Payne was released from custody before the end of the day Friday.
She was the subject of a 2013 documentary, "The Life and Crimes of Doris Payne," which described her as "a poor, single, African-American mother from segregated 1930s America" who became "one of the world's most notorious and successful jewel thieves."
Copyright © 2017, ABC Radio. All rights reserved.