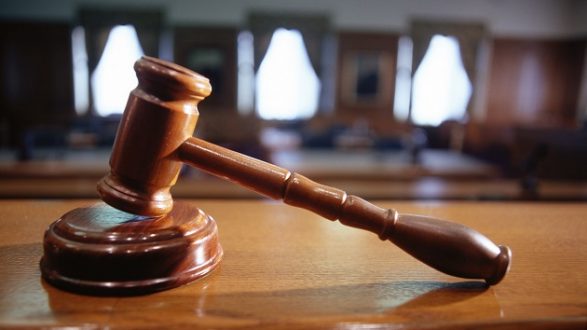 Ingram Publishing/Thinkstock(BATON ROUGE, La.) –A 23-year-old white man has been charged with two counts of first-degree murder and illegal use of a weapon and two counts of attempted first-degree murder, aggravated criminal damage to property and illegal use of a weapon by Baton Rouge, Louisiana, police today in connection with three shootings that took place this month.
Kenneth Gleason, 23, was arrested this morning by detectives from the Baton Rouge Police Department after a crime lab processed DNA evidence that allegedly linked Gleason to shell casings found at the scene of two of the shootings that left two black men dead, police said in a press conference.
Bruce Cofield, 59, and Donald Smart, 49, were both shot and killed within five miles of each other last week. In the shootings, the suspect first fired from his car and then exited the vehicle to shoot the victims while they were on the ground, according to police.
"Witness accounts in certain circumstances and ballistic analyzation of the homicides helped link the two," Sgt. Don Coppola, a public information officer with the Baton Rouge Police Department, told ABC News.
Gleason allegedly also fired shots at a Sandy Ridge residence on Sept. 11. Police did not provide additional information.
Gleason was initially named as a "person of interest" in the investigation into the killings of Smart and Cofield.
"Gleason was occupying a vehicle that matched the description" of the one seen in the area of the killings, Coppola alleged.
On Sunday, Gleason was released from jail after being booked on two drug charges. He was arrested again on Monday for allegedly stealing "The Hitchhiker's Guide to the Galaxy" from a local bookstore last week, police said.
After the crime lab processed the DNA evidence this morning, Gleason was charged with the killings, police said.
While Baton Rouge Police spokesman Sgt. L'Jean McNeely told ABC News that the killings "could possibly be racially motivated," police said in a press release Tuesday that the "motive is still unclear and this is an ongoing investigation."
Police had initially questioned Gleason for hours and searched his home and his vehicle, but didn't have enough evidence to charge him in the murders when he was arrested on drug charges on Saturday, McNeely said.
Law enforcement allegedly found schedule 1 narcotics – marijuana – and schedule 3 narcotics, which were "some kind of human growth hormone" at Gleason's house on Saturday, Coppola said, and Gleason was arrested.
Gleason was released Sunday on bond, which had been set at $3,500.
Neither Gleason nor his family responded to ABC News' request for comment.
Coppola said he was not aware if Gleason had any previous criminal record, and a background check showed only a traffic violation that had been dismissed by the court from earlier this year.
Police said Cofield, who was homeless, was killed on Tuesday. Smart was shot on Thursday while he was on his way to work at a cafe.
The Smart family has not commented on Gleason's arrest.
The district attorney's office said it was too early to know if Gleason has legal representation.
Copyright © 2017, ABC Radio. All rights reserved.