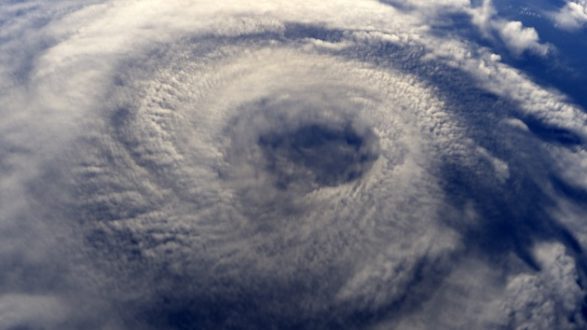 iStock/Thinkstock(SAN JUAN) — Hurricane Maria weakened to a Category 4 storm in the early morning hours Wednesday just before it made landfall in Puerto Rico, but the storm still packed extreme winds and the potential for flooding rain.
The storm made landfall at about 6:15 a.m. near Yabucoa, Puerto Rico, according to the National Weather Service.
While the storm's maximum sustained winds had dropped to 155 mph on Wednesday, it still threatened to do severe damage to the U.S. territory. A gust of 113 mph was measured at Yabucoa Harbor as the storm made landfall.
A Category 4 storm had not hit the island since 1932.
The eye wall of Maria was touching the southeastern corner of Puerto Rico at 5 a.m., with wind gusts over 100 mph already being reported on the southeast side of the island.
"This is an extremely dangerous and life-threatening situation," the National Weather Service warned.
Storm surge was predicted to be 6 to 9 feet in coastal Puerto Rico and the U.S. Virgin Islands. Rainfall totals for Puerto Rico were projected at 12 to 18 inches, with as much as 25 inches in isolated areas.
Maria was set to cross the island of Puerto Rico during the day on Wednesday. It would then approach the Dominican Republic, where conditions will deteriorate Wednesday evening as Hurricane Maria passes just north of Punta Cana around midnight.
All models show the storm traveling east of Florida and the Carolinas, but Hurricane Maria could interact with Tropical Storm Jose, which is forecast to still be off the coast.
The storm did severe damage to multiple Caribbean islands over the past 36 hours, including Dominica, Guadeloupe and the Virgin Islands.
Guadeloupe confirmed two people were killed and two others were missing due to the storm.
There was widespread damage across Dominica, as could be seen in the first aerial video from the tiny island taken Tuesday.
Copyright © 2017, ABC Radio. All rights reserved.