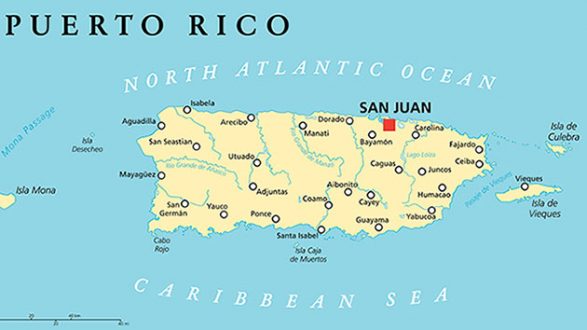 iStock/Thinkstock(SAN JUAN, Puerto Rico) — With Hurricane Maria still churning in the Caribbean, the U.S. Coast Guard — along with the U.S. and British Royal Navies — are searching for a vessel carrying a family with two children now missing near Puerto Rico, the Coast Guard said.
The Coast Guard received a distress call from the vessel "Ferrel" on Wednesday stating it was "disabled and adrift" amid 20-foot seas and 100-knot winds near Vieques, an island off Puerto Rico's eastern coast. They later lost contact with the vessel due to the weather.
Authorities described the ship as "a research vessel that the family was using as a recreational vessel." Records show the ship was built in 1968.
Multiple aircraft and rescue boats have been dispatched to search for the missing family.
Copyright © 2017, ABC Radio. All rights reserved.