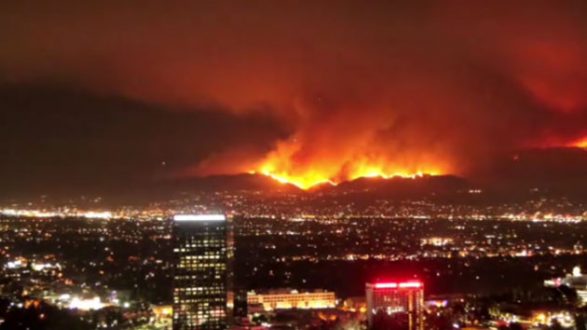 ABCNews.com(LOS ANGELES) — At least 1,000 California residents were forced to evacuate on Monday evening due to a 2,000-acre wildfire that had already destroyed one structure, officials said.
California fire officials issued a mandatory evacuation for some residents in Corona, Calif., located about 45 minutes southeast of Los Angeles, as the wildfire threatened to burn multiple homes, according to fire officials.
The wildfire, dubbed the Canyon Fire by authorities, ignited on just after 1 p.m. on Monday. It was 5 percent contained as of early Tuesday morning, according to fire officials, who said the cause of the fire was unknown.
An estimated 300 homes in west Corona were under a mandatory evacuation, with between 1,000 and 1,200 residents affected, Anaheim Fire & Rescue officials said.
More than 300 fire personnel from multiple agencies were dispatched to fight the fast-growing fire via air and ground, but the battle was complicated by severe winds, fire officials said.
The cause of the blaze is under investigation.
Copyright © 2017, ABC Radio. All rights reserved.