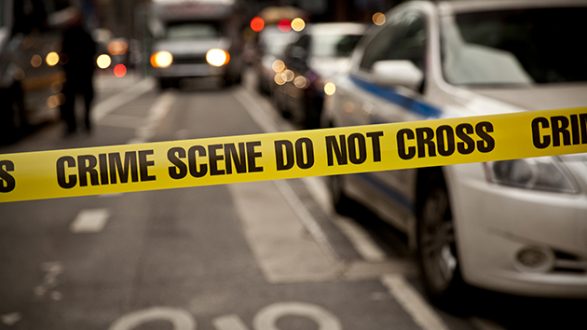 JaysonPhotography/iStock/Thinkstock(NEW YORK) — A 15-year-old boy is dead and a 16-year-old boy is in critical but stable condition after they were both stabbed in the chest, allegedly by a fellow student in the middle of class at their New York City school on Wednesday morning, police said.
The 18-year-old suspect was taken into custody and is being interviewed after the deadly incident in the Bronx building, which houses the Urban Assembly School for Wildlife Conservation and PS67.
Police said the stabbing appears to be the result of an argument involving the three students that had been going on for about two weeks.
A knife with a 3-inch blade and a 4-inch handle was recovered at the scene, police said.
The school does not have metal detectors, officials said, adding that this knife would have been picked up if there were.
Wednesday marked the first time in 25 years that a New York City public school student was killed due to violence in a classroom.
"Our hearts are very heavy right now," he said, adding, "My heart goes out to the families who have been affected by this tragedy."
The mayor said the school community is "reeling."
Officials said there will be random checks with metal detectors on Thursday and additional school safety officials will be brought in.
The last student killing inside a New York City public school was on Feb. 26, 1992, when a 16-year-old and a 17-year-old were shot dead in a Brooklyn high school by a 15-year-old.
Copyright © 2017, ABC Radio. All rights reserved.