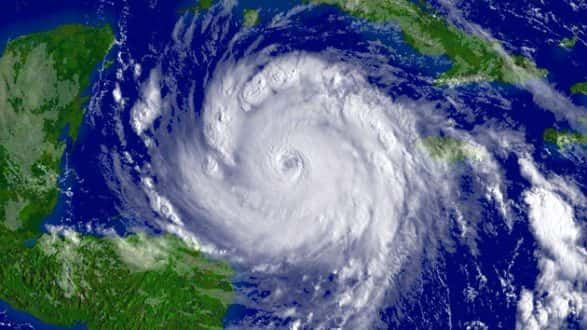 Science Photo Library – NOAA/Getty Images(NEW YORK) — An essential hurricane tracking jet has repeatedly experienced technical issues, preventing it from completing crucial fact finding missions, according to the National Oceanic and Atmospheric Administration (NOAA).
The information gathered by the gulfstream jet improves hurricane track forecasts by about 20 percent on average, NOAA said. The system failure of the jet is of special concern to researchers and lawmakers, because there is no backup airliner.
The jet most recently encountered issues while flying through Hurricane Maria.
"NOAA's G-IV aircraft experienced a problem with the fuel ignition system on one of its two jet engines, resulting in the cancellation of a hurricane surveillance mission set for 1:30 p.m. on Sept. 24, "NOAA wrote in a statement to ABC News.
On Sept. 25, the seal on the cabin door failed — a repeat of an earlier incident that occurred during a flight through Hurricane Jose, as reported by the Washington Post.
"The G-IV crew detected a sound indicating a leak in the main cabin door seal, a repeat of an earlier issue thought to have been successfully repaired," the statement detailed, adding, "the crew immediately ended the mission."
The sole aircraft collects data for hurricane forecasts and is a much needed resource in the thick of the most serious month for hurricanes ever recorded. In the last eight days, three flights were terminated.
NOAA claims it's a common wear-and-tear issue with pressurization, but it is not clear yet why the failures occurred in such quick succession.
Since Monday, the vital jet hasn't been in service.
Copyright © 2017, ABC Radio. All rights reserved.