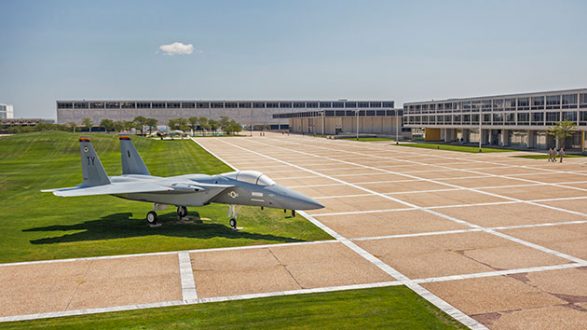 Education Images/UIG/Getty Images(COLORADO SPRINGS, Colo.) — The Air Force Academy issued an alert for an active shooter on campus late Friday night and investigated, but police said there was no shooter at about 12:30 a.m. local time.
An Air Force official confirmed that there were reports at about 10 p.m. MT of an active shooter at the Colorado Springs, Colorado, campus, and a shelter-in-place order had been given via text message, according to ABC affiliate KRDO-TV.
Law-enforcement has completed a search of the dorms on Air Force Academy grounds. No injuries and no active shooter. pic.twitter.com/KlS7Od8bXU

— EPCSheriff (@EPCSheriff) September 30, 2017
Earlier in the evening, officials said they were looking into the issue.
"There were reports of an active shooter on the Air Force Academy. Right now, security forces are currently sweeping," said Lt. Col. Allen Herritage, an Air Force Academy spokesman. "There are no reports of injuries, no reports of shots fired. We ask people to stay away from the Air Force Academy to allow security forces to do their job and to ensure the safety of everyone on base."
A spokesperson with the #USAFA says no confirmation on shots fired. Authorities sweeping the grounds pic.twitter.com/iq06QZM8DO

— KRDO NewsChannel 13 (@KRDONC13) September 30, 2017
The El Paso County Sheriff's Office tweeted they were going door to door with military personnel, looking for signs of a shooter. Nothing had been found.
Mil personnel & LE are clearing dorms including knocking on doors to check on cadets on USAFA. No reported injuries or shots fired. pic.twitter.com/evxP89FeGi

— EPCSheriff (@EPCSheriff) September 30, 2017

Copyright © 2017, ABC Radio. All rights reserved.