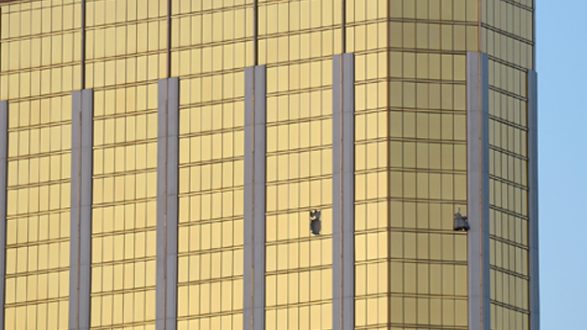 David Becker/Getty Images(LAS VEGAS) — Photos taken by people at the scene of the mass shooting at a music festival on the Las Vegas Strip, together with previously taken photos of the area, show how close the site was to the hotel where the gunman opened fire.
On Sunday night, a man sprayed hundreds of bullets at concertgoers at the Route 91 Harvest Festival from a 32nd-floor window at the Mandalay Bay Resort and Casino across the street.
Juan Mejia/Facebook
People attending the final night of the festival, a three-day country music event, appear to have been the intended targets. At least 58 people were killed, and hundreds of others were injured by the shots raining down on them.
Panicked people jumped fences and crossed into the nearby McCarran International Airport in desperate attempts to hide from the shooter.
Copyright © 2017, ABC Radio. All rights reserved.