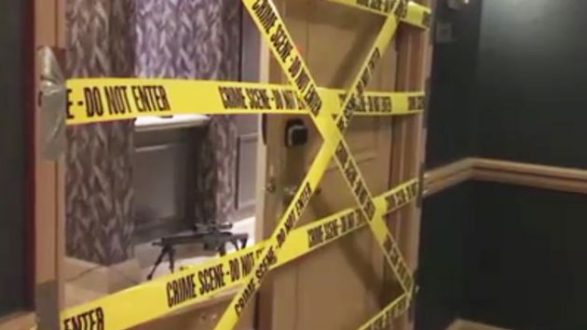 ABCNews.com(LAS VEGAS) — Photos and video show the hotel suite-turned-crime scene at the Mandalay Bay Resort and Casino in Las Vegas in the wake of the Sunday night mass shooting that killed 59 people.
Police said 64-year-old Stephen Paddock opened fire on a music festival crowd from a room on the 32nd floor of the Mandalay Bay hotel, killing at least 59 people and injuring at least 527 others.
Images show Paddock's room from the outside, with the door busted and covered with police tape.
One rifle is also seen on the floor of the hotel room with a crime scene tag next to it.
After the gunfire rang out at the country music concert Sunday night, police responded to the hotel room, where they say Paddock was found dead. Authorities said they believe Paddock killed himself prior to police entry. The motive behind the shooting remains unclear.
The Las Vegas massacre has become the worst mass shooting in American history.
Copyright © 2017, ABC Radio. All rights reserved.