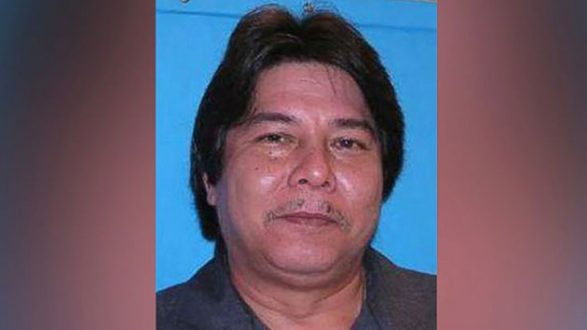 Maui Police Department(SAN JOSE, Calif.) — An "extremely dangerous" psychiatric patient and alleged killer who escaped in Hawaii may now be in California, police said.
Randall Saito, who was committed to the Hawaii State Hospital on Oahu in 1981 after being acquitted of first-degree murder by reason of insanity, left the hospital outside Honolulu Sunday morning and never returned, according to the Honolulu Police Department.
Police have determined that, shortly after escaping, Saito took a taxi from Kaneohe to Honolulu, where he chartered a plane to Maui. He boarded another plane from there, police said.
Saito arrived in San Jose in Northern California's Silicon Valley on Sunday night, police said.
Security officers at San Jose International Airport, as well as the FBI and the U.S. Marshals Service, have reviewed surveillance footage from the airport in connection to the search for Saito, airport spokesman Jon Vaden told ABC News.
The Hawaii State Department of Health, which runs the Hawaii State Hospital, said it is "cooperating with law enforcement officials to provide them with the information they need in order to conduct their search for the missing patient."
"The incident is under investigation, and details about a patient's status are restricted by state and federal privacy laws specific to individuals receiving mental health and substance abuse treatment," the department said in a statement obtained by ABC News. "The Hawaii Department of Health recognizes the public's need and right to know more information, but we ask for their patience as this is an ongoing criminal investigation."
"The Hawaii State Hospital is a 202-bed facility and is the only state psychiatric hospital to provide inpatient psychiatric services for court-ordered individuals within a safe and therapeutic environment," the department added.
Saito is described as a heavy-set, 59-year-old man, standing 6 feet tall with black hair and brown eyes, according to the Maui Police Department.
Saito is considered "extremely dangerous and should not be approached," the Honolulu Police Department said.
Anyone who sees him or has information on his whereabouts is urged to call the Honolulu Police Department's Criminal Investigation Division at (808) 723-3609 or Honolulu Crime Stoppers at (808) 955-8300. The public may also call local law enforcement agencies.
Copyright © 2017, ABC Radio. All rights reserved.