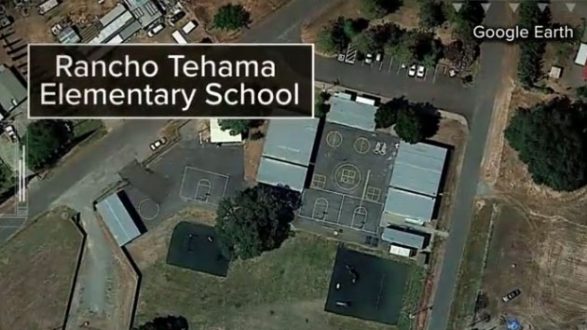 Google Earth/ABC News(SACRAMENTO) — (SACRAMENTO) — Five people were killed in a shooting rampage in northern California, including the gunman's wife, whose death appeared to have kicked off the rampage, authorities said.
The shootings continued Tuesday morning at multiple locations, including an elementary school.
The shootings, which took place about 130 miles north of Sacramento, left five people dead and several more wounded. No children were killed, but seven children were injured, with injuries ranging from very minor to life-threatening, authorities said.
The gunman, identified by authorities Wednesday as Kevin Neal, was killed by police.
On Tuesday night, Neal's wife was found dead from several gunshot wounds, said Phil Johnston, Tehama County assistant sheriff. Johnston said she was probably shot late Monday. Her body was found covered up under the floor, and it appears her death is what started the shooting spree, Johnston said.
Johnston added that law enforcement had a history with Neal and said he was out on bail for an assault with a deadly weapon arrest from January.
Here's what we know about how the 45-minute shooting rampage unfolded, according to authorities:
— Following the death of Neal's wife, the shootings started just before 8 a.m. PT with random shots fired into residences, authorities said.
— The suspect then engaged a citizen who followed him before allegedly stealing the citizen's car, police said.
–The gunman "arbitrarily" shot at residents in the rural area as he drove by, said Phil Johnston, Tehama County assistant sheriff.
— Shortly after, the gunman engaged with a woman who was taking her two children to school. He allegedly opened fire on them at an intersection, authorities said. The mother suffered life-threatening injuries from the shooting, and one of her children sustained nonlife-threatening injuries, police said.
— The gunman then turned his sights to the Rancho Tehama Elementary School. Before classes began, the gunman, armed with a semi-automatic rifle, crashed a vehicle through the school's locked gate and fired dozens of shots at the school, damaging windows and walls, according to the school district and police.
One student was shot. The school district said late Tuesday the student was in stable condition. There were also injuries from broken glass, the school district said.
The gunman spent about six minutes there, Johnston said. Authorities said it appeared the gunman became frustrated when he could not gain entry to the classrooms, so he got back into the vehicle and left.
— The gunman allegedly went back on the road, and shot and killed one person, Johnston said.
— After that, the suspect allegedly crashed the stolen car, robbed someone and took a second vehicle, authorities said.
— The armed suspect engaged two officers and they returned fire, killing the suspect at the scene, according to police.
Copyright © 2017, ABC Radio. All rights reserved.