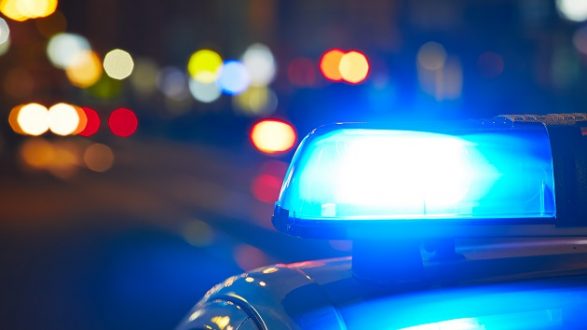 iStock/Thinkstock(BALTIMORE) — A manhunt is underway in Baltimore and the surrounding areas after a suspect shot a veteran homicide detective in the head and gravely wounded him on Wednesday.

The officer, an 18-year veteran with the Baltimore Police Department, was conducting a follow-up to a homicide investigation on the city's west side when he saw a man engaging in suspicious activity, the police department said.
The officer, who was not immediately identified, approached the man at around 5 p.m. and was shot in the head shortly after, police said. It was not clear if the officer had returned fire.
He was rushed to the University of Maryland Medical Center, where he was placed on life support.
"Our thoughts and prayers area with our detective, with his wife, with his two children as he continues to fight for his life," Baltimore Police Commissioner Kevin Davis said at a press conference Wednesday evening. "He is in very, very grave condition right now."
Authorities are offering up to $62,000 to anyone with information leading to his arrest.
Davis called the suspect "cold" and "callous" as he made a call for the suspect to come forward.
"People who walk our streets with guns in their hands are killers. I want to describe this person as cold and callous," Davis said. "He's out there right now and he now knows that he shot a Baltimore police officer. He knows it. He's well aware of it.
"My best guess is that there is more than one other person who is aware that this callous coward with a gun in his hand who shot a cop in the head tonight," he added.
Condolences and well wishes for the injured officer flooded social media late Wednesday, with city and state officials all praying for his recovery.
"The individual responsible for this heinous crime will be found, charged, and prosecuted to the fullest extent of the law," Maryland Gov. Larry Hogan said in a Facebook post. "The Baltimore Police Department has our full support as they track down this violent criminal and bring him to justice."
The shooting was the second of a law enforcement officer in West Baltimore this month, according to the Baltimore Sun. Sgt. Tony Anthony Mason Jr., 40, a District of Columbia police officer who lived in Baltimore, was shot to death on the 2800 block of Elgin Avenue on Nov. 4. He was off duty at the time, the report said.
There have been 308 homicides in Baltimore so far in 2017, according to the Baltimore Sun. The total has been over 300 three years in a row.
Copyright © 2017, ABC Radio. All rights reserved.