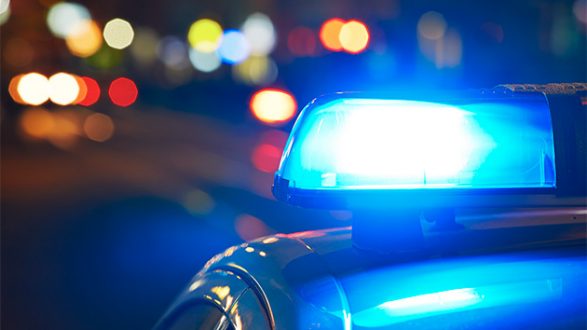 iStock/Thinkstock(NEW YORK) — Border Patrol Agent Rogelio Martinez, who died in the line of duty on Sunday, will be remembered as a loving and giving family man, according to a longtime friend.
Martinez, a native of El Paso, had been a border agent since August 2013.
"He would be the type of guy to give the shirt off his back and wouldn't ask for nothing in response," Emory Crawford, a lifelong friend of agent Martinez, told ABC affiliate KVIA Sunday.
Crawford, who said the two were classmates at Irvin High School in El Paso, Texas, described him as caring person who wanted to make a difference in the world.
"All he wanted to do was just help people and help the world and try to make a difference," he said. "I just wish him the best, that he rest in peace, I love him."
Martinez, 36, died in West Texas while on a patrol on Sunday morning, according to the federal authorities. The U.S. Customs and Border Protection did not provide many details about the incident, but Texas Senator Ted Cruz described it as an "attack."
"Our condolences and prayers go out to the family and friends of Border Patrol Agent Rogelio Martinez, who was killed this morning in the line of duty. We are also praying for the full recovery of his partner, who was also attacked," Cruz said in a statement.
"This is a stark reminder of the ongoing threat that an unsecure border poses to the safety of our communities and those charged with defending them," he added.
Meanwhile, Rep. Martha McSally, R-AZ., alleged that the Martinez had been "murdered."
"The senseless death of Border Patrol Agent Rogelio Martinez, who was murdered along our southwest border in Texas, should be a wakeup call to our country that we must have the resolve to secure our border and protect Americans from deadly threats like these," she said in a statement late Sunday.
Officials said the agents were responding to activity while on patrol near Interstate 10 in the Big Bend Sector, which runs along the U.S.-Mexico border, when Martinez's partner reported that they were injured and in need of assistance.
Responding agents provided immediate medical care, and transported both agents to a local hospital, where Martinez later died, according to the CBP. His partner is in serious condition, according to the agency.
"Our thoughts and prayers are with Agent Martinez and his family, and with the agent who was injured," CBP said in a statement.
Crawford said he got the news of his death while on social media.
"Unfortunately, it was him," Crawford said. "He was such a good guy, it's so unfortunate."
President Donald Trump tweeted his condolences on Sunday evening as he renewed his call to build a border wall.
"Border Patrol Officer killed at Southern Border, another badly hurt," Trump tweeted. "We will seek out and bring to justice those responsible. We will, and must, build the Wall!"
The Border Patrol's Special Operations Group and agents from CBP's Air and Marine Operations are searching the area for potential suspects or witnesses, according to the CBP.
Copyright © 2017, ABC Radio. All rights reserved.