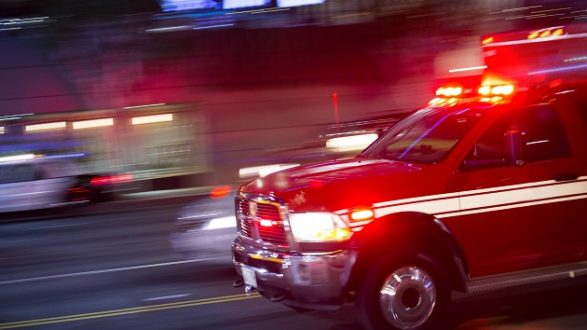 iStock/Thinkstock(PHILADELPHIA) — Four residents of a senior living community in a suburb of Philadelphia are still unaccounted for after a massive fire that occurred last Thursday, according to authorities.
The missing residents of the Barclays Friends Senior Living Community in West Chester, Pennsylvania are a husband and wife, ages 89 and 92, an 85-year-old woman and a 93-year-old woman. Their identities have not yet been released.
"Say a prayer for [the missing residents] and their families. They are going through some of the toughest times you could possibly imagine," said Chester County District Attorney Tom Hogan at a press conference on Monday afternoon.
Crews continue to search the rubble for signs of the missing residents and what may have caused the fire, according to Hogan.
There were 152 people in the building when the five-alarm fire erupted on Thursday at 10:30 p.m. ET. Hundreds of first responders used beds and wheelchairs to evacuate elderly residents. Surveillance video even shows firefighters picking up and carrying residents to safety.
Bob Lindner, whose father is a resident of the community, said he found his father on the sidewalk, "wrapped up in blankets, cold and scared."
The blaze was so hot that firefighters' rescue gear was melting, according to Hogan.
"[The firefighters] kept going back in there until their helmets were melting and cracked," said Hogan.
The fire continued burning into the next day and was contained Friday afternoon.
On Sunday morning, donations came pouring in to the Good Will Fire Company, organized by local hurricane aid group Trucks2, according to a spokesperson for the living community. Neighbors brought an abundance of walkers, clothes, and toiletries. The drive received so many donations that they could not accept any more by the end of the day, according to a post on the Trucks2 Facebook page.
Ted Hartz of Good Will Fire Company said, "It's a great thing to see everyone come together when something like this happens."
Copyright © 2017, ABC Radio. All rights reserved.