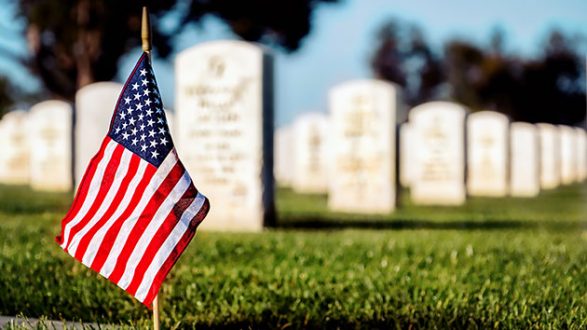 iStock/Thinkstock(WASHINGTON) — The discovery of additional remains of Sgt. La David Johnson, one of the four soldiers killed in an October ambush in Niger, drew renewed attention to the process of how the military transports the remains of deceased service members back to the United States and releases them to their family.
On Tuesday, a Defense Department spokesperson told ABC News that additional remains were discovered on Nov. 12 in the same location in which his body was originally discovered two days after the Oct. 4 ambush.
In instances in which additional remains may be identified, the family of the deceased service member elects beforehand whether they wish to be notified, according to a spokesperson for Air Force Mortuary Affairs Operations at Dover Air Force Base in Delaware.
As is the case with the original remains, they are transferred to Dover and the family is given the choice of how they want to receive them, if at all.
Johnson's family had been notified about the discovery, the Defense Department said Tuesday.
Myeshia Johnson, Sgt. Johnson's widow, claimed in October that she was prevented from viewing her late husband's remains.
"Every time I asked to see my husband, they wouldn't let me," Myeshia Johnson said in an Oct. 23 interview on "Good Morning America." At the time, a Dover mortuary affairs spokesperson said that families cannot view remains at the base but are free to do so when they are released to the family.
Copyright © 2017, ABC Radio. All rights reserved.