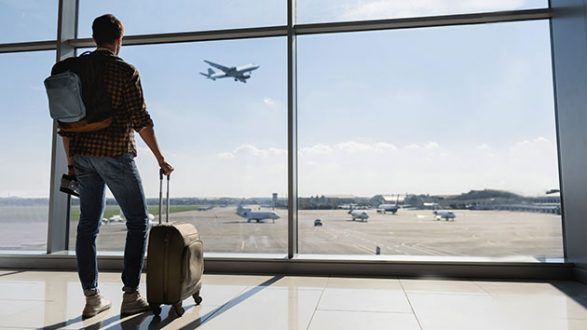 iStock/Thinkstock(CHARLOTTE, North Carolina) — The rush is on at Charlotte Douglas International Airport in North Carolina to get passengers into the air and on to their Thanksgiving plans.
The airport is the ninth busiest in the United States and the second biggest hub for American Airlines. Airport officials there are expecting to serve more than 130,000 passengers on Wednesday alone.
Nationwide, TSA plans to screen more than 26 million passengers and crew at airport checkpoints, a 5 percent increase over last year.
Many airline employees like pilots, flight attendants and gate agents are regularly seen by fliers, but there are others who are working equally hard over the holiday: baggage and cargo handlers, mechanics and cleaners.
"Everything has to be done in 120 minutes, otherwise we don't make our time," said Frank Fracsa, a maintenance worker for American Airlines.
If you look outside at the baggage handlers, you might witness a rarely seen exercise.
These men and women regularly gather to stretch, and are sometimes joined by an on-site physical therapist.
"It does make a difference," said Laura Sabatino, a physical therapist at the airport. "Nobody realizes how physical the jobs in the airport industry are. I mean, they're lifting over and over all day."
Copyright © 2017, ABC Radio. All rights reserved.