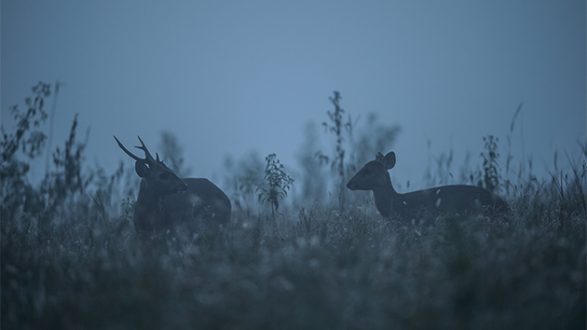 Arun Roisri/Getty Images(SHERMAN, N.Y.) — A New York woman was shot and killed by a hunter who says he mistook her for a deer, authorities said.
Rosemary Billquist, 43, was walking her dogs in a field in the town of Sherman on Wednesday evening when she was shot by a man about 200 yards away who says he thought he saw a deer, according to the Chautauqua County Sheriff's Office.
The man, identified as 34-year-old Thomas Jadlowski, told authorities he heard a scream and ran closer to the area where he discovered Billquist. Jadlowski called 911 and applied pressure to the woman's gunshot wound until medics arrived. She was transported to a hospital about 28 miles away in Erie, Pennsylvania, where she later died, according to the sheriff's office.
The New York State Department of Environmental Conservation Police has joined the ongoing investigation. A preliminary investigation found that Jadlowski fired the shot after sunset, the sheriff's office said. According to New York State regulations, deer hunting is only allowed from sunrise to sunset.
No charges have been filed against Jadlowski at this time, according to the sheriff's office. The Chautauqua County District Attorney's Office will review the case to determine whether Jadlowski will face criminal charges.
The Sherman community held a candlelight vigil for Billquist the day after her death.
According to an obituary for Billquist published Saturday in The Post-Journal, she is survived by her husband, Jamie Billquist, as well as her three brothers. A funeral service is scheduled to be held Wednesday morning.
ABC News has reached out to Billquist's family for comment.
Copyright © 2017, ABC Radio. All rights reserved.