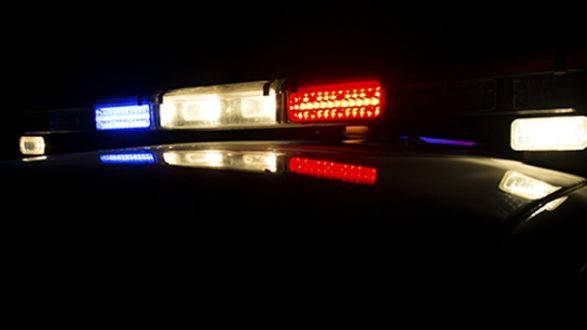 iStock/Thinkstock(BUFFALO, N.Y.) — The Florida teen held in Buffalo, New York, and considered a person of interest in the death of his grandmother is a good student, well liked by his classmates, who has no criminal history, the lawyer representing him says.
Logan Mott, 15, who was reported missing earlier this week, was detained Friday night by U.S. Customs and Border Patrol trying to enter Canada near Buffalo, New York, the Jacksonville Sheriff's Office announced Friday night.
"He adamantly denies any involvement in his grandmother's death and he's very upset about it," Dominic Saraceno, a lawyer hired by Mott's family, said. Saraceno said he spoke to Mott at the Erie County Youth Services Center, the detention center where is is being held on a grand theft auto warrant.
"My understanding is he has no history of crime, he's a 9th grade student, he's a good student, he's well-liked by his classmates. And the only type of medication that he is on is for juvenile diabetes," the lawyer said.
The teen was named a "person of interest" in the death of his grandmother, Kristina French, 53, after Florida police found on Friday afternoon what they believe is the body of French in a shallow grave in the backyard of her son Eric Mott's home in Neptune Beach, where the younger Mott also lives.
Officers with the U.S. Customs and Border Protection encountered Logan Mott driving a 2015 Dodge Dart around 7 p.m. Friday at the Peace Bridge near the center of downtown Buffalo after he made a wrong turn onto the bridge. The officers took Logan Mott into custody "without incident" after a primary inspection revealed he was the subject of a warrant for grand theft auto out of Florida, according to CBP public affairs liaison Aaron Bowker.
Upon confirming the warrant with Florida's Neptune Beach Police Department, the officers were advised that Mott was also the "person of interest" in a murder investigation in Jacksonville. Mott was subsequently held by the Buffalo Police Department on the grand theft auto warrant, Bowker said.
Buffalo police said that seven investigators from Neptune Beach were in Buffalo on Sunday searching the vehicle that Mott was detained in.
As of Sunday evening, he had not been charged in the death of his grandmother, according to Buffalo police.
The boy's mother, Carrie Campbell-Mott, Saraceno said, does not believe he killed his grandmother.
"His mom is understandably very concerned," the lawyer said. "She does believe that he is not responsible, that he couldn't be capable of that type of crime."
Mott and his grandmother were reported missing Wednesday, when Eric Mott returned home from vacation to find his son and mother both gone, and their home ransacked, police said.
The father, a corrections officer with the Jacksonville Sheriff's Office, also said several guns were missing from the home, ABC affiliate WJXX-TV reported.
Police found signs of foul play, and French's silver Dodge Dart was missing, which led to Logan Mott also being wanted on an auto theft charge.
Copyright © 2017, ABC Radio. All rights reserved.