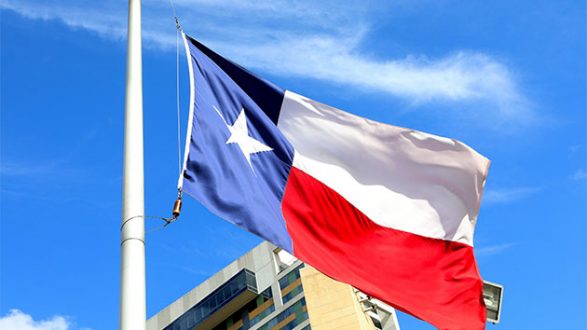 Raymond Boyd/Getty Images(NEW YORK) — Hundreds gathered at a county courthouse in Texas Sunday in remembrance of a Texas state trooper who was shot and killed during a traffic stop on Thanksgiving.
Trooper Damon Allen, 41, was fatally shot with a rifle at around 4 p.m. Thursday near Fairfield, Texas, about 90 miles southeast of Dallas, after initiating a traffic stop, police said.
Police on Friday charged Dabrett Black, 32, with capital murder of a law enforcement officer in connection with Allen's death. Black allegedly shot Allen as he returned to his police vehicle.
Allen, who had been with the Texas Department of Public Safety since 2002, is survived by his wife Kasey, three daughters and a son, according to his obituary.
Family, friends and colleagues of Allen gathered for prayer at the Freestone County Courthouse in Fairfield Sunday night to honor and remember the fallen officer.
People surrounded a Texas Highway Patrol vehicle with candles, teddy bears and star-shaped balloons with the colors of the American flag on them. Others placed cards, photos and handwritten posters, including some that hailed Allen as "a true hero," on the black and white cruiser.
Copyright © 2017, ABC Radio. All rights reserved.