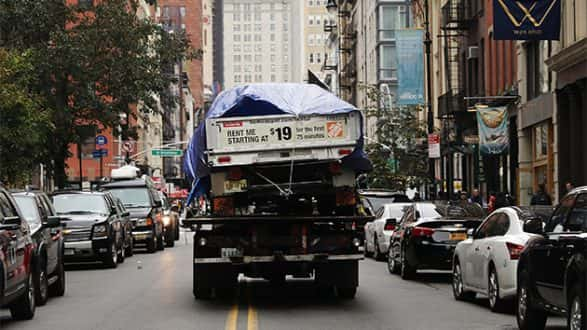 Spencer Platt/Getty Images(NEW YORK) — The man accused of using a rented truck to mow down pedestrians in lower Manhattan pleaded not guilty Tuesday to charges stemming from the Halloween terror attack.
Sayfullo Saipov, 29, briefly appeared in a New York City courthouse shackled for his arraignment on a 22-count indictment. He is charged with, among other things, murder in the aid of racketeering in the deaths of the eight people on a jogging path along the West Side Highway.
Saipov, who is originally from Uzbekistan but had been living in New Jersey at the time of the attack, told the judge that he understood English but relied on an interpreter during the arraignment. His public defender had no comment at the conclusion of Saipov's court appearance.
Saipov allegedly told authorities he was inspired to carry out the attack by ISIS videos he watched on his phone, according to the indictment.
"He decided to use a truck to inflict maximum damage against civilians," federal prosecutors said.
Saipov, who was shot by police after he crashed into a school bus and fled the truck, requested to hang the ISIS flag in his hospital room and stated that he felt good about his actions, police said. He also stated that he wanted to hang the ISIS flag from the truck, but decided against it because he did not want to draw too much attention, according to the indictment.
Copyright © 2017, ABC Radio. All rights reserved.