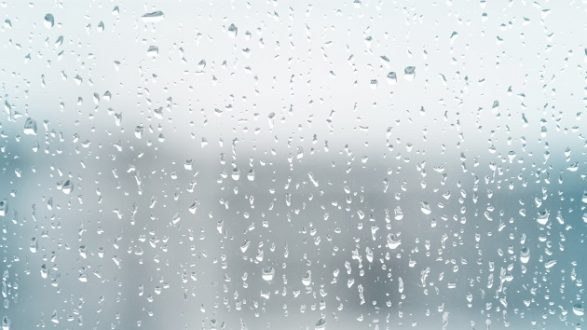 iStock/Thinkstock(NEW YORK) — The weekend is getting off to a wet start for residents of the U.S. Pacific Northwest, so rain gear — and in some higher elevations, snow gear — will be essential for any outdoor activities.
A storm system is moving into the Northwest Saturday morning, bringing heavy rain and mountain snow to parts of Washington, Oregon and the far reaches of northern California. Snow totals in the Cascades and Olympics will reach up to a foot in the highest elevations by the end of Saturday. Winter-like driving conditions are expected in the mountain passes, so exercise caution on winding roads.
As the aforementioned system moves inland later in the weekend, snow will develop in parts of the northern Rockies with the potential for significant snow on Sunday night and Monday. In Wyoming, snowfall totals could exceed 2 feet in the highest elevations.
The precipitation will diminish, though, after this system heads inland, so the West will enjoy drier weather.
And the West Coast will enjoy similar conditions: As of Saturday morning, there was little to no precipitation forecast for next week along the entire coast.
Furthermore, Santa Ana winds will develop in Southern California for the most of the upcoming week, so critical fire conditions throughout the region as a result of the dry gusty winds will be monitored closely.
Heading a bit father east, a December reality check is looming, so make sure your hat and gloves are at arm's length and channel your inner Canadian: The pattern will turn significantly colder and more turbulent for the central and eastern U.S. during the upcoming week.
First, a system will move east of the Rockies by Monday. Ahead of it, mild air will move into the central U.S. on Monday with widespread temperatures in the 60s in the Midwest and 50s near the Great Lakes. Some of this will move toward the Northeast on Tuesday.
Now, the dreaded "A" word: Arctic air. Behind this storm, temperatures will drop sharply. Afternoon temperatures will potentially be 30 degrees colder behind the cold front. By week's end, much of the eastern U.S. will be quite cold with wind chills feeling much more like a traditional December — compared to the relatively mild few weeks this region has enjoyed of late.
And as the week winds down, be prepared: It appears that a strong punch of cold air will sneak in by next weekend.
This type of weather pattern is one that will favor the development of winter storms. There is increasing potential for notable snow developing on the back end of the system on Monday and Tuesday across the upper Midwest. Then, by the end of the week, a new system potentially will develop in the central U.S. There is also increasing potential for lake-effect snow due to cold air moving over the warm Great Lakes.
Copyright © 2017, ABC Radio. All rights reserved.