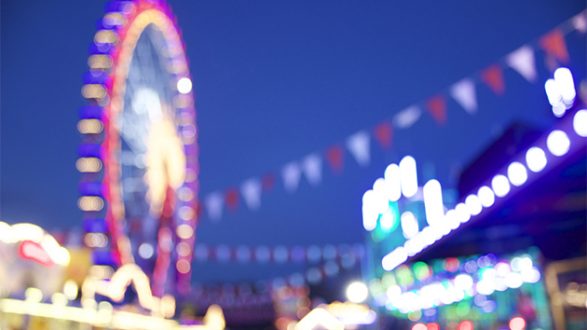 iStock/Thinkstock(COLUMBUS, Ohio) — No charges will be pressed against inspectors responsible for verifying the safety of a thrill ride at the Ohio State Fair on which a malfunction killed a teenager and injured several others.
The Ohio Department of Agriculture decided after an investigation that the four inspectors who deemed the Fireball ride at the Ohio State Fair safe hours before it malfunctioned in July, killing 18-year-old Tyler Jarrell, did not violate any codes, according to a new report.
"The Fireball and ride operator Amusements of America were in compliance with requirements of Ohio law at the time of inspection," the report states. The department will also not fine or penalize the ride operator.
In an email to ABC affiliate WSYX-TV, a department representative wrote, "The Department remains confident in the work of our inspectors."
WSYX-TV reported that attorneys representing Tyler Jarrell's family told them that they were waiting for the Department of Agriculture report before filing a wrongful death suit. They have reached out to Fireball manufacturer KMG to ask if they will cooperate in their negotiations.
After the Netherlands-based KMG conducted an investigation, they found that excessive corrosion in the ride's support beam led to the accident.
Franklin County Coroner Anahi Ortiz told WSYX-TV that Jarrell suffered head, trunk and lower extremity injuries when the Fireball malfunctioned.
The man's father, Anthony Jarrell, told ABC News, "He was loved and had a future, until the disaster at the Ohio fair."
The U.S. Marine Corps said Jarrell, of Columbus, enlisted with the Marines a week before his death and was scheduled to attend basic training in 2018.
"He wanted to be in the Infantry or serve as a combat engineer," the Marine Corps said. "Our heartfelt condolences go out to Tyler Jarrell's family and all of those affected by his loss. The Marines here are greatly saddened by this tragedy. We are truly proud to have known him as one of the brave few willing to step up and serve his country."
In addition to one fatality, seven people were also injured — several critically — and have been identified by authorities as Tamika Dunlap, 36; Russell Franks, 42; Keziah Lewis, 19; Jacob Andrews, 22; Jennifer Lambert, 18; and Abdihakim Hussein, 19. A 14-year-old boy was injured but his name has not been publicly released.
A spokesperson from the U.S. Consumer Product Safety Commission (CPSC) said it is aware of 22 deaths associated with amusement attractions since 2010, including the incident at the state fair, but excluding waterpark and work-related fatalities.
The CPSC estimates there were 30,900 injuries "associated with amusement attractions" at emergency rooms in 2016 — a 14.2 percent increase since 2013, which saw 27,054 such injuries.
Copyright © 2017, ABC Radio. All rights reserved.