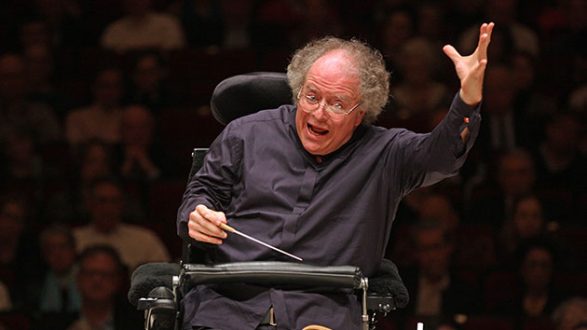 Hiroyuki Ito/Getty Images(NEW YORK) — The Metropolitan Opera in New York City is launching an investigation into conductor James Levine, based on a 2016 police report filed in Illinois by a man who alleges he was molested as a teenager by Levine 30 years ago, the Met Opera announced Saturday.
The New York Post first reported details of the police report.
According to the report, the alleged abuse occurred when Levine, now 74, was a conductor at the Ravinia Music Festival in Illinois. Levine is now director emeritus at the Met Opera.
The alleged victim, whose name was not published by The New York Post, filed a report with the Lake Forest Police Department in October 2016.
"I began seeing a 41-year-old man when I was 15, without really understanding I was really 'seeing' him," the alleged victim, now 48, said in a written statement to police. "It nearly destroyed my family and almost led me to suicide. I felt alone and afraid. He was trying to seduce me. I couldn't see this. Now I can."
The Met Opera's general manager, Peter Gelb, said in a statement that the organization was aware of the accusations.
"This first came to the Met's attention when the Illinois police investigation was opened in October of 2016," Gelb said. "At the time, Jim said that the charges were completely false, and we didn't hear anything further from the police. We need to determine if these charges are true and, if they are, take appropriate action. We will now be conducting our own investigation with outside resources."
A statement on the Met Opera's Facebook page read, "The Met would like to let our supporters know that we are deeply disturbed by the news articles that are being published online today about James Levine. We are working on an investigation with outside resources to determine whether charges of sexual misconduct in the 1980s are true, so that we can take appropriate action."
Neither Levine nor a spokesperson for him has yet to publicly comment.
Levine rose to prominence as the Met Opera's music director. The lauded maestro has been with the Met for 40 years and led "more than 2,500 performances of 85 different operas since his company debut in 1971 leading Puccini's Tosca."
Copyright © 2017, ABC Radio. All rights reserved.