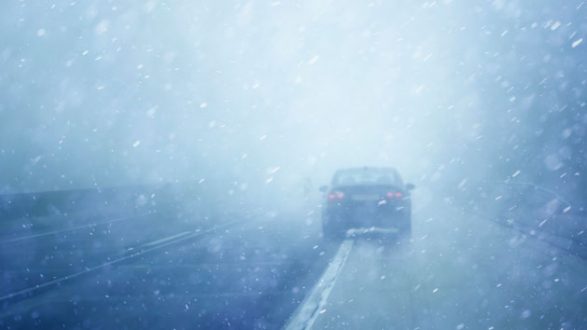 iStock/Thinkstock(MINNEAPOLIS) — Snow and intense wind contributed to over 100 car crashes in Minnesota on Monday and left bitter temperatures in their wake.
Eleven inches of snow has fallen in parts of northwestern Minnesota and this morning, over 2 inches of snow were reported at the Minneapolis-St. Paul International Airport.
There were 121 automobile crashes statewide from 8 a.m. to 8:45 p.m. Monday, according to the Minnesota State Patrol. One person died and 10 more were injured in the crashes, police said.
The National Weather Service warned this morning of a rough commute.
The winter weather also slammed into the Dakotas, where wind gusts were up to 66 mph Monday afternoon and evening, causing whiteout conditions on highways.
As the storm moved east, temperatures fell in Minneapolis from a record high of 57 degrees Monday to the teens Tuesday morning.
The storm system is moving east and may bring gusty wind, heavy rain and cold air to the Northeast. By Thursday morning, wind chills will likely be below freezing from the Carolinas to Boston.
Winter weather alerts and wind advisories are in effect this morning in 12 states from the Dakotas to Maine.
Copyright © 2017, ABC Radio. All rights reserved.