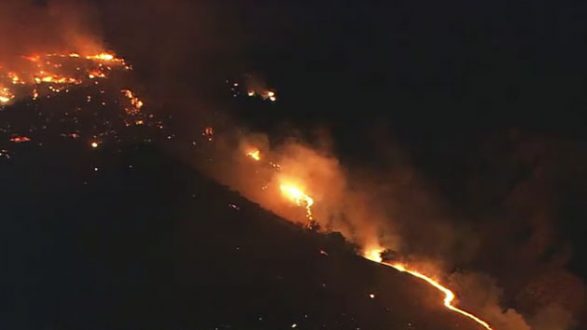 ABC News(LOS ANGELES) — As multiple wildfires sweep through the Los Angeles area, both people and pets have been put in dangerous situations.
The Los Angeles Police Department posted a sweet message accompanying a photo of one of its officers carrying a cat away from smoke and flames.
"For some it might just be a cat," the LAPD wrote on Twitter Wednesday. "But to others it's a friend, a loved one, a companion."
The police department wrote that this is one example of its officers representing their motto "To Protect and Serve" during the devastating fires.
The message has been re-tweeted more than 5,000 times and people online have chimed in responding to the photo, thanking officers for putting themselves at risk to save residents and their pets.
The LAPD declined to comment to ABC News.
Four fires in the Los Angeles area are threatening homes in Ventura, Santa Barbara County, Sylmar, Bel Air and Santa Clarita.
The blazes together have burned more than 116,000 acres.
Copyright © 2017, ABC Radio. All rights reserved.