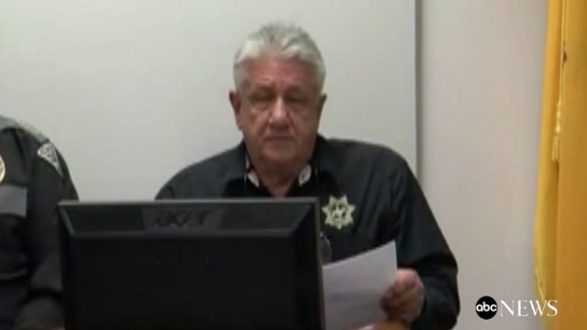 ABC News(AZTEC, N.M)– A 74-year-old substitute teacher and a custodian jumped into action and helped save lives during a shooting at a New Mexico high school Thursday that killed two students, authorities said today.
Substitute teacher Kathleen Potter had 16 students in a classroom with her at Aztec High School in Aztec, about 180 miles northwest of Albuquerque, when she heard the shooting, according to police.
She didn't have a key to lock the door so she put all of the students in a storage area and the barricaded the door with a couch, authorities said.
The shooter — a former Aztec High School student — came in and started screaming and fired multiple rounds through the walls, hitting no one, authorities said.
When Thomas Hill, a custodian, heard the shots, he saw the shooter and followed him and shouted at him authorities said. The custodian also warned others and yelled at teachers to lock down, police said.
The suspect, identified as 21-year-old William Atchison, died after the shooting. A law enforcement source told ABC News that officers found the suspected gunman dead, a gun and multiple loaded magazines near him.
Authorities today called Atchison a "coward" and said the shooting was a "planned event," which the suspect allegedly wrote out. Police said the suspect disguised himself as a student and went into the school as buses were letting people in. Authorities said he wanted to create "as much carnage as he possibly could."
The 21-year-old went to a bathroom and was preparing to confront students, police said, and in that bathroom is where victim Francisco Fernandez was shot and killed; authorities said Fernandez had no chance to survive. The suspect then went to the hallway, where he encountered Casey Marquez and fatally shot her, police said. He then allegedly fired multiple rounds through the hallway.
Authorities said Atchison lived in Aztec with his parents and worked at a local gas station.
In March 2016, federal authorities learned of comments made by Atchison on an online gaming forum and he was interviewed, but the investigation was closed because no crime was committed, authorities said.
Copyright © 2017, ABC Radio. All rights reserved.